Analysis
With his millions of dollars in assets, Netanyahu's tax exemptions are a drain on the treasury
As Israel is facing one of the most severe financial crises in its history due to Covid-19, the Israeli government just approved retroactive tax exemptions for Prime Minister Benjamin Netanyahu, whose personal fortune is estimated at over $14 million
While Israel is in the midst of the severe economic crisis caused by the coronavirus (Covid-19) pandemic, with 20% of its working-age citizens still unemployed, Prime Minister Benjamin Netanyahu—whose personal fortune is estimated at around NIS 50 million (approximately $14.5 million)—gifted himself hundreds of thousands of dollars worth of retroactive tax exemptions at the expense of the state treasury.

Netanyahu's government voted to award him the benefits while thousands of people were protesting outside the Israeli parliament (the Knesset) after not receiving the financial aid packages promised by the state to citizens affected by the crisis.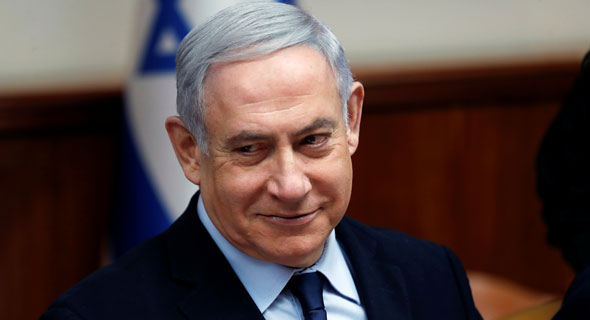 Benjamin Netanyahu. Photo: Reuters

In 2018, the Knesset passed a bill that gave Netanyahu tax exemptions on state funds used to pay for expenses on his private villa in affluent coastal town Caesarea and reduced the tax on his service car. The bill is estimated to have increased Netanyahu's net income by some NIS 8,000 (approximately $2,300) a month, or NIS 96,000 (approximately $27,800) a year.

The proposal to retroactively apply these exemptions to previous years was aggressively pushed by one of Netanyahu's closest allies, Chairman of the Coalition Miki Zohar.

On Tuesday, the Knesset's Finance Committee voted that the state treasury will cover NIS 600,000 (approximately $174,000) in taxes Netanyahu was asked to pay for the years 2013-2017 on account of his private villa. In addition, the state will also reimburse the prime minister NIS 324,000 (approximately $95,000) for taxes he paid for his service car between 2009 and 2017.

According to Zohar, it is a matter of principle as a prime minister who is constantly criticized by the public and exposed to litigation processes should not have to worry about supporting himself and his family financially. A glance at Netanyahu's financial position might suggests Zohar's concerns to be a bit of an exaggeration.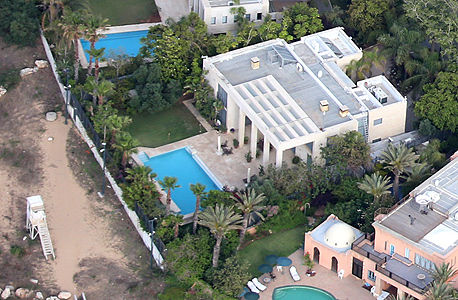 Netanyahu's villa in Caesarea. Photo: Shaul Golan

As of 2020, Netanyahu's monthly salary as prime minister grosses at NIS 56,345 (approximately $16,400) and his net income is estimated at NIS 28,000 (approximately $8,100). To put this in perspective, the average gross monthly salary in Israel is NIS 10,887 (approximately $3,200) and the median gross monthly income is around NIS 8,000 (approximately $2,300).

In addition to his direct income from his role as prime minister, Netanyahu also has some NIS 50 million (approximately $14.5 million) in assets. The above mentioned luxurious Caesarea villa, acquired in 2002 for around $1 million, is situated on a 1.4 dunam (a third of an acre) property with 500 square meters (5,400 sq/ft) of built-up area including two floors, a basement, and a swimming pool. The villa is now worth an estimated NIS 20 million (approximately $5.8 million).

Netanyahu also owns a duplex penthouse on Jerusalem's Gaza Street, spanning 240 square meters and worth NIS 10 million (approximately $2.9 million). His third real estate asset is 50% of a historic house in Jerusalem's Katamon neighborhood, located on a 582 square-meter property.

Netanyahu and his brother Iddo jointly inherited the property in 2012. Four years later, Iddo reportedly sold his share to American businessman Spencer Partridge for NIS 4.2 million (approximately $1 million at the time). Netanyahu's remaining share is estimated to have significantly appreciated in value since and it is likely to be worth even more, should additional building rights be approved.

Netanyahu also had stock in a steel factory owned by his cousin Nathan Milikowsky, which he bought in 2007 for $600,000 and sold in 2010 at an estimated NIS 16 million (approximately $4.3 million at the time).

It is also worth mentioning that Netanyahu was fairly recently charged in three separate cases for alleged fraud, bribery, and breach of trust. His wife, Sara, also faced several criminal charges in the past few years regarding alleged misuse of her status and improper use of public funds and was even convicted in one case and required to pay the state back tens of thousands of shekels.

The Netanyahus' long and multiple legal struggles force the prime minister to employ a vast array of lawyers to represent him and his wife. Last year, Netanyahu was denied his request to approve a $2 million donation from Milikowsky, meant to pay for his legal expenses. Netanyahu also approached Partridge to help finance his legal fees.

In addition to the monthly salary and various benefits enjoyed by Israeli prime ministers, the state also funds all of their living expenses as well as those of their family members who reside at the House of the Prime Minister in Jerusalem. These expenses include, among other things, municipal taxes, electricity, water, telecommunications, and gas bills, housekeeping, and a personal cook. Netanyahu's family members also receive a separate budget for takeout.

The average Israeli household spends between NIS 10,000 and NIS 20,000 (approximately $2,900-$5,800) a month on housing and associated bills alone, which Netanyahu and his family are exempt from.

The prime minister's wife and their two adult sons are also entitled to personal drivers and security services. The older of the two, 29-year-old Yair, is still living at the House of the Prime Minister and has not officially held a steady job since his discharge from the Israeli army several years ago.

As if all of this wasn't enough, as already mentioned, the state also pays for expenses related to Netanyahu's private villa in Caesarea. These include food, electricity, water, municipal taxes, telecommunications, gardening, and maintenance.

These expenses amounted to NIS 184,000 (approximately $50,000 at the time) in 2011; NIS 318,000 (approximately $85,000 at the time) in 2012; NIS 183,000 (approximately $50,000 at the time) in 2013; NIS 284,000 (approximately $75,000 at the time) in 2014; and NIS 298,000 (approximately $76,600 at the time) in 2015. Since 2016, the Prime Minister's Office, backed by Israeli courts, has refused to reveal the budget provided by the state for Netayahu's private villa.

It should be noted that other Israeli heads of state have also received funding for expenses related to their personal residence and, as far as is publicly known, these expenses were not taxed. For example, the state paid for some of former President Moshe Katsav's expenses on his private home in Kiryat Malakhi as well as expenses on late Prime Minister Ariel Sharon's ranch Havat Shikmim.

However, several people familiar with the matter who spoke to Calcalist on condition of anonymity said that the state expenses on presidents and prime ministers in the past were significantly lower than the Caesarea villa's budget. For perspective, Israel's current president, Reuven Rivlin, received reimbursement of just NIS 9,600 (approximately $2,800) for his private residence expenses for 2018-2019.