Lemonade share price doubles in day one after completing NYSE IPO at a $1.6 billion valuation
Despite the high demand, Lemonade started trading publicly at a valuation that was lower than the $2 billion valuation it got on its last private funding
Online insurance company Lemonade Inc. has raised $319 million in its initial public offering (IPO) on the New York Stock Exchange on Wednesday. The IPO was made at a price of $29 per stock, representing a $1.6 billion valuation for the SoftBank Group-backed company. The shares surged in the first day of trading on Thursday, climbing by more than 100%.

Co-founders Shai Wininger and Daniel Schreiber, now hold stock worth a little over $200 million, each. Lemonade shares are listed under the ticker symbol LMND.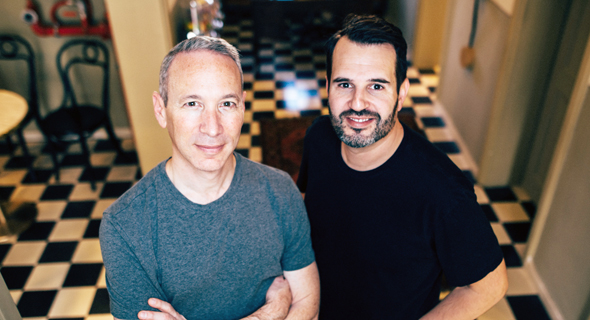 Lemonade co-founders Shai Wininger (left) and Daniel Schreiber. Photo: Ben Kelmer

The underwriters, Goldman Sachs, Morgan Stanley, and Allen & Co. have an option to buy 1.65 million additional shares, meaning the amount raised is expected to grow.

Lemonade's IPO piqued the interest of Wall Street both due to SoftBank being its biggest shareholder and due to the fact that it had exceeded a $1 billion valuation as a private company.

The underwriters originally planned Lemonade will go public at a price of $23-$26 per share but the high demand led them to raise it to $26-$28 on Wednesday evening. In the end, the IPO was completed at a little over the upper range. Despite the high demand, Lemonade will start trading at a valuation that is lower than the $2 billion valuation it got on its last private funding round.

Founded in 2015, Lemonade offers home and renters insurance policies at a flat monthly rate that can be acquired instantly on its website. Underwriting and the handling of claims are also done digitally and automatically, without human interference, in most cases The company employs 329 people, around 100 of them in Tel Aviv.

Since its establishment, Lemonade has incurred losses of some $250 million and is still bleeding money while also showing rapid growth. In 2019, it tripled its revenue year-over-year to $67 million and has reported $26 million in income for the first quarter of 2020.