Opinion
Companies must reassess IP risks in Covid-19 era
While companies consider how to bring employees back into offices, having some employees working from home may continue for some time
As the world slowly reopens, companies strive to adapt their business models to reach consumers. Others look to return to business as usual in a less than usual way. While discussions over force majeure may continue, there are key intellectual property-related considerations for companies, whether they seek to expand into new markets or look to preserve existing markets. These considerations are important regardless of where a company may be operating geographically. For Israeli companies with offices internationally, understanding these challenges has an impact on the success of market expansion or preservation.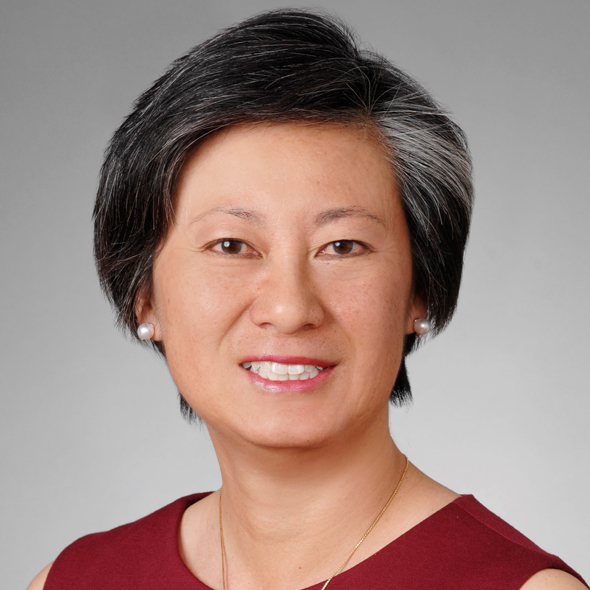 Global Co-Chair of DLA Piper Technology Sector Victoria Lee. Photo: DLA Piper
Intellectual property (IP) protection
While companies consider how to bring employees back into offices, having some employees continuing to work from home on a regular basis may continue for some time. Consequently, heightened risk for inadvertent disclosure of a company's IP will continue, especially trade secrets and key data assets (and personal information). Companies in sectors where IP is a key asset should formalize their mobile device, IP and information security policies.
As government workers and agencies worldwide return to work, changes in filing deadlines for prosecution and registration of IP rights will continue. For companies seeking to register or continue the prosecution of their IP, regular monitoring of filing deadlines will be critical to ensure that a required filing is not missed.
Access to IP
Access to IP and developments will remain important in technology collaboration or joint development projects. If one party to a collaboration or joint development project has not survived the fallout from the Covid-19 pandemic, the ability of the other party to continue the project alone or transition to another collaborator may be challenging without access to the work product and IP already developed. Reviewing agreements for transition obligations, robust knowledge transfer obligations, and disaster recovery and business continuity plans, are important steps to mitigating the risk that access to its investment in the project.
Source code escrows
Software is a key asset of many technology companies who are often asked to deposit their software into a third-party escrow account, which provides that the source code of the software will be released following specified trigger events. Though software vendors seek to negotiate release triggers limited to bankruptcy and insolvency, sometimes software vendors must concede to broader release triggers that include failure to perform contractual obligations or financial insecurity short of bankruptcy and insolvency. Technology companies facing uncertain times might proactively review their escrow arrangements and minimize the risk of a source code release, which can be a red flag in financing or prospective sale of the company. Software licensees should take the opportunity to review their ability to access the software source code if performance by the software vendor may be at risk. For licensees of mission critical technologies, it is worthwhile to consider the establishment of a bankruptcy remote entity to mitigate against the risks of losing access to the technology in the event of a bankrupt licensor.
Cyber readiness
Cybercriminals haven't taken a break during the pandemic and cyber risk is unlikely to decrease once we return to work. Cybercriminals will remain opportunistic. Companies should renew focus on locking down systems to ensure confidentiality, availability and integrity of their critical systems and data. Technology companies with data-centric business models that need to maintain confidentiality of key data (such as pricing, customer lists, bills of materials and other sensitive information) should review their cybersecurity practices.
New digital platforms
Restaurants shuttered for dine-in meals have reopened with an emphasis on takeout and delivery orders; gyms and fitness studios faced with membership cancellations and refunds have made virtual workouts available to members; musicians are streaming music and concerts; religious institutions are streaming messages; retail stores must prioritize their online presence; and distance learning/teaching becoming more permanent than anyone anticipated. As economies reopen, business will not be as it was before, and, with new markets and platforms available, businesses should consider IP, privacy and commercial issues:
• Content and material on a website may be considered proprietary, so companies should ensure there are online terms protecting the IP on their websites.
• Producing and making video content available requires appropriate consents and releases from participants appearing in the video. If music is available, then music rights should be secured, and, royalty payments made where necessary.
• Data privacy and breach notification laws are ubiquitous worldwide, and compliance is sometimes a necessary annoyance. Adopting best practices in privacy compliance and implementing and maintaining robust data security builds consumer trust and reinforces brand reputation when consumers are increasingly concerned about their privacy.
• Launching web-based promotions to reach a new and expanded base requires compliance with a set of rules regarding the disclosure of the details, timing, and expiration of offers and treatment of information.
While the US is a significant target market for many Israeli companies, the patchwork of federal and state legislation is becoming increasingly difficult to navigate, particularly with different privacy legislation in each state. Deciding what laws are relevant and applicable to a company's business model should be a key element of any Israeli company's growth plan when expanding to the US.
Victoria Lee is the Global Co-Chair of DLA Piper Technology Sector and Managing Partner of Northern California & Silicon Valley offices