Opinion
Navigating the critical step of making your first cybersecurity sales hire
YL Ventures Partner John Brennan spoke with Medigate Co-Founder & CEO Jonathan Langer and EVP Global Sales Tyson Hempel about the importance of selecting the right sales hire for early-stage cybersecurity startups and how to find them.
Early-stage cybersecurity startups face a critical decision as they begin to roll out early versions of their product. As a company's go-to-market strategy takes shape and it prepares to ramp up market penetration, startups must think about one of their most critical early human capital decisions: bringing on a first sales hire.

Often, the CEO takes on the role of sales at the initial launch of the company. However, this quickly becomes unsustainable by the time a product is ready to make it into a security stack. In order to effectively lead a growing company, CEOs must focus on managing the firm and setting the overall strategy while delegating responsibilities. To build the foundation of a scalable sales organization, it will take the effort and commitment of a dedicated sales professional with an excellent track record and network.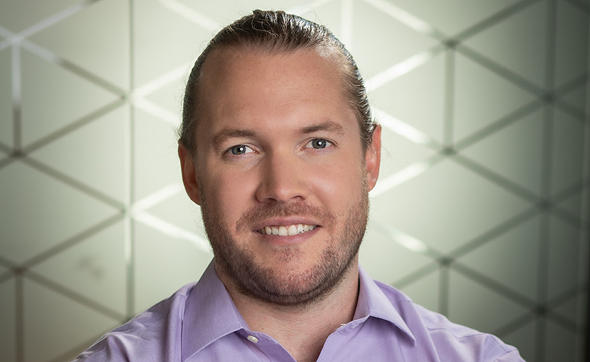 YL Ventures Partner John Brennan. Photo: Eric Sultan

The importance of sales for early-stage cybersecurity companies cannot be overstated; not only is a proper sales function critical to securing early customers, it is a key catalyst to establishing a solution's product-market fit. In the case of Israeli startups selling into the U.S., it is even more critical to find a sales professional who is located in the relevant target market.

Once a startup has a minimally viable product to sell, a demonstrable pipeline, marketing collateral, ideally buoyed by 100+ customer conversations to validate the problem space and value proposition, it is time to start looking.

Who is the right person?

No matter the scope of the role, a good first sales hire must be an execution-oriented closer with a proven track record of successful deals. From there, it is important to look for a careful mix of hard and soft skills to find the right fit. One of the most attractive offerings a candidate can bring to the table is a robust roster of potential customers.

With the Covid-19 outbreak placing heavy limitations on face to face meetings, and cold calls and digital outreach as competitive and challenging as ever, cybersecurity stakeholders are relying on word-of-mouth and introductions by peers in their network to screen through the hundreds of approaches that inundate them each day. Networking has never been more important to sales than today, and it can take many years to create a meaningful network of contacts.

Not all sales roles are the same, and not all experience (no matter how successful) will translate to your company. Understanding the types of customers that candidates have worked with, the sales cycles they have managed, the size of deals they've closed, and their understanding of the technology and value are all important things to evaluate before making a hire.

A startup's decision-makers must decide on whether they are looking for a director-level hire that will strictly carry out the sales function or an executive-level hire that will also be able to build out the sales organization. It is worth noting that, ultimately, every startup will need to build out the sales organization. However, finding someone that is willing to roll up their sleeves and close deals is fundamental to a startup's early success.

Chemistry is also very important to gauge, given that the individual in question will be working very closely with executive leadership and other departments, including product and R&D. Humility is also an important quality to look for, given that early-stage companies require hands-on contributions and a team player that will be able to promote the success of those around them.

Ideally, you will be able to find a humble, hungry team player who will chase down early deals and who has the potential and aspiration to grow inside the organization into a true leader.

Selling your company

Once ready to make that first sales hire, focus and speed are key. Cybersecurity sales hiring is notoriously competitive, given how skill-intensive the role is and the relatively small size of the hiring pool. Companies must introspect on what makes their organization appealing to potential talent. To bring in the right person, it is important to find a way to excite them over the product and the market they will be operating in.

It is also important to communicate the clear scope of responsibilities that will be required of the sales hire in question. Sales objectives change over time and will vary from one company to the next, depending on their needs. It is also important to understand and communicate what other resources will be available to the sales team - what kind of budget and human capital can you promise? What is the state of the company's marketing vis-à-vis lead generation? Do you have the materials needed to educate the market on what the company is doing? Is the company's vision set in stone? Are the early use cases clear and valid?

Finding the right person

Cybersecurity startups can expect this step of their growth to be both time and resource-intensive. Highly complex solutions, or solutions that address a specific vertical, can expect particularly long periods of searching.

Generally, CEOs can approach this in two ways, though both often apply. First, they may opt to work with a head-hunter or recruiting firm, though this is a very costly process. Second, they may opt to leverage the network of their partners and value-add investors by tapping into their network, requiring strategic selection when deciding who will be involved in the inception of a company.

Sales hires represent the next critical phase of a company's growth and crucially take on a significant part of the team's burden to move their startup forward. Early-stage companies are most likely to succeed in finding one by being as resourceful as possible and aligning themselves with those who can contribute meaningfully to reaching their next phase.

The first sales hire is a critical one for any startup, and the significant investment of time and capital is worth it, as this decision will ultimately have a major impact (good or bad) on any company's short and long term success.

John Brennan is a Partner at YL Ventures