Gloat wants to become the 'Tinder' of large enterprises
With companies changing strategies during Covid-19, large organizations can offer employees the chance to 'swipe' on new opportunities
As the coronavirus (Covid-19) pandemic continues to sweep across our society, companies are still figuring out what pivots they can make to keep as much of their workforce as possible both employed and busy. Israeli HR Tech company Gloat has found a way to, at least for now, reallocate tasks and enhance productivity.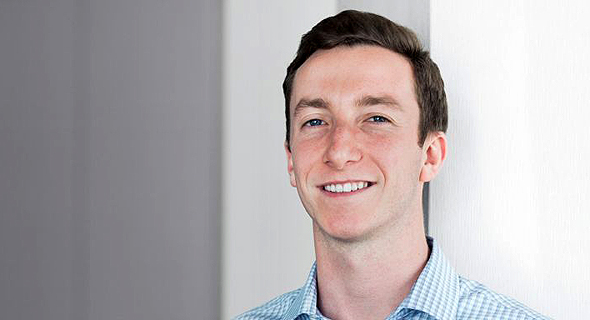 Brian Hershey, Gloat's Business Development and Partnerships manager. Photo: Brian Hershey

Gloat, incorporated as Workey Employees Recruitments Ltd., has created what it likes to call an internal 'Talent Marketplace' for large enterprises. Its white label solution can be integrated into existing human capital management (HCM) systems to help employees find meaningful work or mentorship programs within their current organizations. After uploading their LinkedIn profile to the internal system, employees are then shown real-time opportunities to assist in activities taking place at a separate part of their company or organization. Using a 'thumbs up, thumbs down' interface, Gloat then learns the behavior and interests of each worker and tweaks their opportunities based on an AI algorithm.

In the age where many employees have been sent to work from home, they might find that their skills aren't being used as much as during pre-lockdown days. "It's challenging to think about what to do with employees who, for now, aren't doing much of anything," explained Gloat's Business Development and Partnerships manager Brian Hershey in an interview with CTech. "We're giving them the ability to say 'ok, we have a few thousand employees who are unproductive, let's bring them to new areas of the organization and find productive work for them.'"

The plan is that these companies can then tap into employees' skills without having to furlough or fire anyone.

Gloat's solution is used by large companies such as Unilever or Schneider Electric, whose employee numbers reach up to 100,000 people around the world. By using the solution, Gloat claims that workers can enhance their skills and progress through their careers despite the challenges brought on by Covid-19.

When Gloat is first introduced into a company, Hershey says that initial employee completion rate is around 90% with 40% of employees using the platform on any given month. Employees swipe, or 'thumbs up' projects that might fit their interests while also expanding outside of their conventional role. "We're telling the employees that we matched them with this project in Marketing because it calls for public speaking skills, and they told us that this is a skill they're interested in developing," Hershey explained.

For now, rewards for the employee remains solely holistic: employees help the organization professionally while fine-tuning some skills they wanted to develop personally. If someone spends an additional two hours a week on projects in another department, they are not rewarded financially and the internal data record of their participation cannot be transferred to other organizations if they choose to leave their job. This is something Gloat wants to change.

"The space that we're thinking of now is how to match a mentor from one company to an employee at another one... becoming more like a social media platform and allowing employees to have interesting employee-on-employee experiences," Hershey told CTech. "Those can be around learning, or social features like groups and communities, and the interactions around people's interests… Who's to say that they wouldn't be interested in having a relationship at other companies?"

Gloat started as an AI-based anonymous career development platform that helped match job seekers and employers by swiping relevant positions and opportunities. While their business has changed in North America, that service still exists in Israel today. Founded in 2014, Gloat has raised a total of $34.6 million over three rounds, according to Crunchbase data.