Exclusive
Rafael enters the computer vision market, in talks to launch joint defense company with AnyVision
According to the terms of the deal, Rafael will acquire 50% of the shares of a new defense-orientated company that will be jointly founded
Israeli defense contractor Rafael Advanced Defense Systems Ltd. is in advanced negotiations with AnyVision Interactive Technologies Ltd. to form a joint company based on the latter's defense activities. According to the terms of the deal, Rafael will acquire 50% of the shares of a new company that will be founded, with the remainder going to AnyVision's existing shareholders. The deal was presented to Israeli regulators for approval and has so far received permission from most of them to move ahead. Rafael will invest some tens of millions of dollars in the acquisition.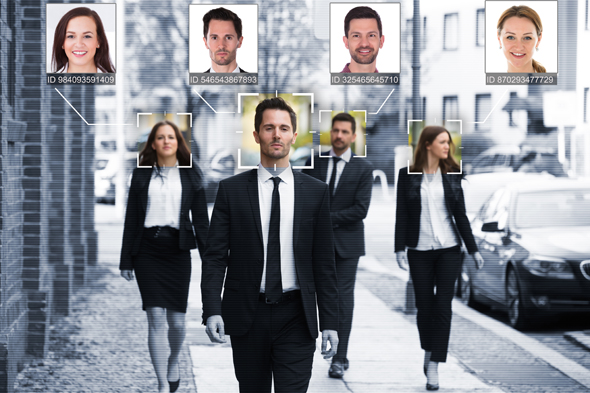 Facial recognition technology. Photo: Shutterstock

Rafael has for quite some time desired to increase its revenues from exports from 50% to 70% of its total. It appears this is the rationale behind the planned acquisition. As part of its ambition to expand abroad, Rafael has made a strategic decision to enter the AI and computer vision sector.

AnyVision is considered one of the west's leading companies in the field of computer vision technology, having developed unique proprietary software. The new joint Rafael-AnyVision company will adapt that technology for military purposes.

The company was formed as part of a strategic move by AnyVision, which wants to completely separate its civilian activities from its defense-related work. As part of the strategy, AnyVision had already entered a knowledge transfer agreement with Rafael that would see the two vertical severed. Rafale will invest tens of millions of dollars in the development of future technologies.

It is apparent that AnyVision's move has to do with Microsoft's decision in March to back out of its investment in the Israeli company, following reports that AnyVision's technology was being used in the West Bank to monitor Palestinian citizens at checkpoints and deep within Palestinian territory.

After reports of AnyVision's activities made headlines, law firm Covington & Burling and former U.S. Attorney General Eric Holder to look into whether the use of AnyVision's facial recognition technology met its ethical principles.

Holder reached the conclusion that the claims about AnyVision's technology powering a mass surveillance program in the West Bank were unsubstantiated but added that the investigative tools at his disposal were limited. Microsoft ultimately decided to divest its stake in AnyVision, though it continues to sell the company's civilian market products.

AnyVision is controlled by its founders Eylon Etshtein, Shlomo Ben-Artzi and Avihai Stolero, an Israeli businessman who previously acquired Aeronautics together with Rafael. Its investors include leading companies and venture capital funds such as Bosch, Qualcomm Ventures, and Lightspeed Venture Partners. It employs more than 240 people in its offices in Tel Aviv, New York, Mexico, London, and Singapore. In the wake of the coronavirus (Covid-19) outbreak and Microsoft's divestment, AnyVision announced in March that it was placing dozens of employees on unpaid leave, but since then most have gradually returned to work.

AnyVision's civilian activity focuses on operating an immediate epidemiological investigation system (currently operated at Sheba Medical Center), non-contact access control systems, anti-theft security systems in shopping centers, subscription access control systems, non-contact elevator operating systems, production control systems, and more. Its military applications are classified.