Firewall pioneer Check Point acquires Tel Aviv-based Odo Security
Odo Security developed cloud-based, clientless SASE technology that offers secure remote access to company assets by an unlimited number of users
Nasdaq-listed network and cloud security company Check Point Software Technologies Ltd. has acquired Tel Aviv-based network security company Odo Security Ltd., the companies announced Wednesday.
The financial terms of the deal were not disclosed but one person familiar with the matter who spoke to Calcalist on condition of anonymity estimated it at $30 million. According to the companies' statement, the transaction is expected to be completed within a week.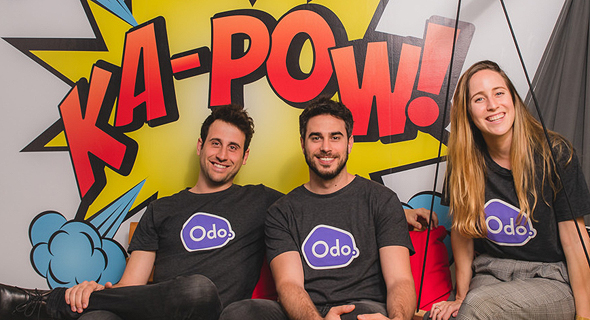 Or Zilberman (left), Gilad Steinberg, and Noa Zilberman. Photo: Gil Messing
Founded in 2017, Odo Security developed cloud-based, clientless secure access service edge (SASE) technology that offers secure remote access to company assets by an unlimited number of users. The technology can be implemented in a matter of minutes, without requiring prior installation. The system allows security managers to constantly monitor every worker's activity on the company's network.
Check Point intends to integrate Odo Security's technology into its Infinity architecture.
Odo Security employed 20 people, including its three founders—Or Zilberman, Gilad Steinberg, and Noa Zilberman—who will join the acquiring company. Prior to the merger, Odo Security raised $5 million in seed from investors including TLV Partners and Magma Ventures.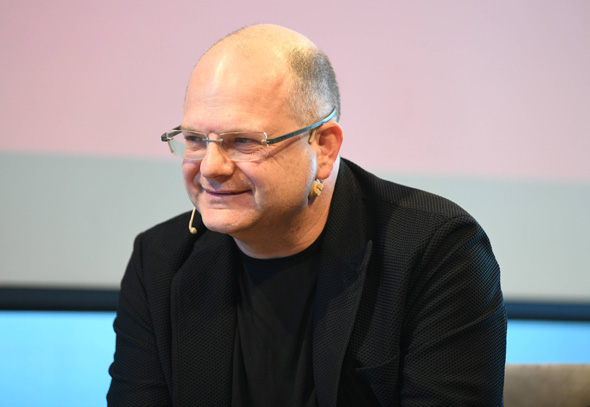 Check Point Founder and CEO Gil Shwed. Photo: Yair Sagi
Many organizations overlooked critical aspects of security in the race to enable remote work in the coronavirus (Covid-19) era, Check Point said in a statement. This transition significantly increased exposure to cyberattacks and, now more than ever, organizations need to secure remote connectivity, the company added.
"Convenient and secure access to company assets from home is especially critical today," Zilberman, who served as Odo Security's CEO, said in a statement. "The technology we at Odo Security developed gives an immediate solution to the problem," he added. "We chose to join Check Point," he said, "to create the best product on the market."