Medasense raises $18 million to expand the reach of its pain-detecting technology
The Israeli company uses sensors to objectively measure and monitor the patient's physiological response to the pain that they are feeling
Israel-based Medasense Biometrics Ltd. which develops technology for pain-response monitoring announced Monday that it had completed an $18 million series C financing round led by Sabadell Asabys venture capital firm (Asabys Partners, Spain), Israeli family offices, and former backers Baxter Ventures, Olive Tree Ventures, and LGL Capital.

Pain is associated with physical harm, but is expressed as a subjective sensation, which often creates difficulties in describing it. Medasense's technology uses a unique multi-parametric sensor platform to objectively measure and monitor the patient's physiological response to the pain that they are feeling. It then uses advanced AI algorithms to convert complicated data into a patient's "Signature of Pain."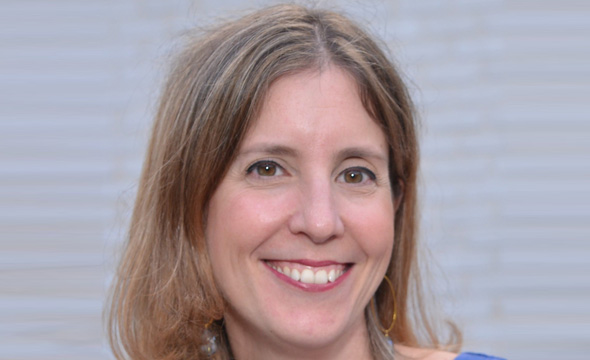 Medasense Biometrics founder and CEO Galit Zuckerman-Stark. Photo: PR

The company's product, the PMD-200™, was launched in 2018 after it had signed a strategic agreement with Medtronic to distribute it in Europe. The company is also licensed to market its product in Canada, South America, Australia, and Israel. Medasense was founded 12 years ago by Galit Zuckerman-Stark. It employs 30 people, most of them in Israel, with representatives in Spain, Germany, and the U.S.

The technology is currently utilized in operating rooms and critical care settings in Israel and abroad. It enables clinicians to personalize treatment: control pain, avoid overdose and eliminate doubt in cases where patients are under anesthesia and unable to communicate. The company has also recently been active in the implementation of its technology on Covid-19 ventilated patients.

It is estimated that 50% of surgical patients suffer from moderate to severe postoperative pain and 12% suffer adverse events due to pain relief medication. These can result in extended hospitalization, additional healthcare costs, and a 50% increase in hospital readmissions.

"We expect to make a significant contribution to enhancing pain care," said Zuckerman-Stark, who also serves as the company's CEO. "This funding round will allow us to expand and further consolidate commercial deployment of NOL technology in Europe through our distribution agreement with Medtronic and to complete the process of obtaining FDA approval for commercialization in the U.S."