TetaVi raises $6 million series A for 3D holograms in immersive media
The round brings the total funding to more than $11 million
AI-based video capture technology company TetaVi has announced the close of its $6 million series A round. The funding, which came from new and existing investors, brings its total capital raised to $11.3 million. It was led by American and Canadian venture capital fund REDDS Capital and included a strategic investment from ADWAYS.

TetaVi works with volumetric video, which is a process that captures real 3D spades and can be viewed in a real or simulated environment (augmented reality or virtual reality). This video can then be applied to platforms to create immersive or interactive 3D content.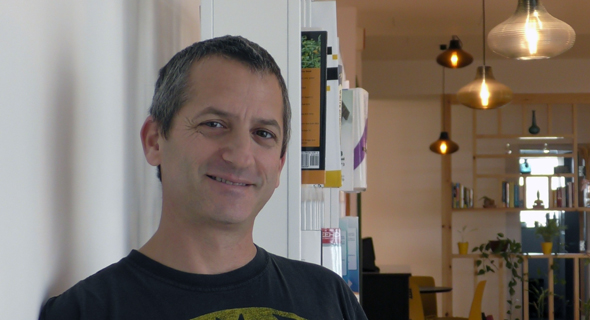 TetaVi CEO Gilad Talmon. Photo: TetaVi Ltd.

TetaVi's technology is an end-to-end solution for a variety of applications and includes cameras, software-as-a-service (SaaS), a portable studio, or a post-production center. Its customers can quickly generate high-quality 3D digital holograms for commercial use.

"We view this latest funding round, raised during a time of significant financial uncertainty, as a vote of confidence by our existing and new investors in the growth of the immersive experience market and our ability to cater to its evolving needs," said Gilad Talmon, TetaVi's CEO. "The funding will allow TetaVi to enhance our current capture studio offering and will enable us to add highly qualified personnel required in order to widen the scope of our volumetric video capture solutions."

The holograms can be used in a variety of creative ways, such as adding celebrities to sports games, enhance the e-commerce experience, or improving social media experiences on platforms like TikTok. Using TetaVi, it is estimated that production studios save 50-70% of their time compared to traditional methods.

TetaVi was founded in 2016 and has developed a portable end-to-end volumetric video capture system that can be used by a variety of industries, such as gaming, sports, or e-commerce. Its R&D center is located in Tel Aviv, Israel, and has commercial studios in New York, Los Angeles, and Tokyo. REDDS Capital operates across North America, Israel, Asia, and the EU; and ADWAYS is a leading mobile app marketing company dedicated to supporting small businesses.