After being bootstrapped for 4 years, Cyberpion announces $8.25 million seed round
Team8 Capital and Hyperwise Venture co-led the ecosystem security startup's first financing round
Having been bootstrapped by its founders since its launch in 2016, Israeli ecosystem security company Cyberpion announced on Tuesday the closing of an $8.25 million seed round. The round was co-led by Team8 Ventures and Hyperwise Ventures with the participation of several angel investors including Giora Yaron.

Cyberpion develops security solutions to protect an organization's assets and connected external infrastructure. The company's platform helps security teams identify and neutralize threats stemming from enterprises' wide and connected ecosystem.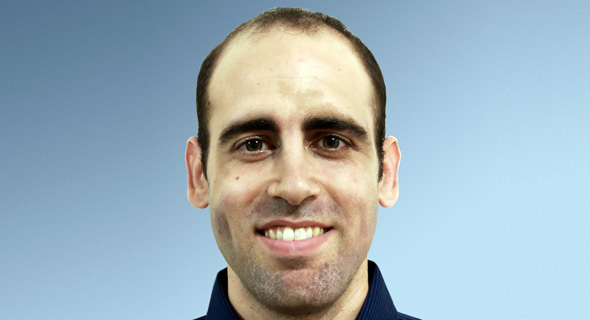 Cyberpion co-founder and CEO Dr. Nethanel Gelernter. Photo: PR
As enterprises are beginning to leverage a variety of technology partners or third party solutions to serve their customers, their ecosystems grow as do the penetrable areas for attackers to exploit unmonitored or unmanaged resources with malware attacks or hacks. Cyberpion solves the problem of ecosystem vulnerabilities by working along with three parameters: first, it discovers the inventory of assets, including direct or indirect resources; then it continuously performs a security assessment before attackers can exploit them. Finally, it provides alerts and actionable directions that can help enterprises neutralize any potential vulnerabilities.
Cyberpion was co-founded by Nethanel Gelernter (CEO) and Ori Engelberg (VP of R&D) who were joined by co-founder Ran Nachmias, who prior to joining the startup oversaw cloud security at Check Point, was a senior executive at Aqua Security and enterprise strategy at Microsoft.
"Up until this financing round we maintained financial balance and grew in accordance with our revenues from a series of significant clients, including Fortune 500 and Global 500 companies in Israel, Japan, the EU, and the U.S," Gelernter told Calcalist. "Amid the Covid-19 outbreak our systems identified thousands of new attacks and we required additional resources so as to not miss out on the business opportunities that opened up to us. The capital, the experience, and the non-monetary support offered by Team8 and Hyperwise VC, alongside the opportunity to expedite processes with the money is what convinced us to embark on the round."
"Enterprise security risks are no longer constrained to the gates of the organization's firewall. One can compare it to the risk of contracting Covid-19, " explained Nahmias. "While detecting the virus in your immediate circle of contacts is helpful, the detected level of exposure exponentially grows as you start factoring in people in your second, third, and fourth circles of contact. Cyberpion works by detecting threats from all connected third party online solutions, their connections, and the connections of their connections, to systematically identify vulnerabilities and neutralize previously undetectable threats within the vast, highly dynamic online ecosystem."