Cyber powerhouse SentinelOne is now worth $3 billion
The company is in the final stages of raising its sixth round led by Sequoia Capital
American cybersecurity company SentinelOne, incorporated as Sentinel Labs Inc. is in the process of raising between $150 million and $200 million at a valuation of $3 billion, a source familiar with the move told Calcalist.

The round, which is currently being completed is the company's sixth and is being led by American venture capital firm Sequoia Capital with some of the company's previous backers also participating. The new round will make SentinelOne largest privately-owned tech company founded by Israelis and one of the largest private cyber companies in the world.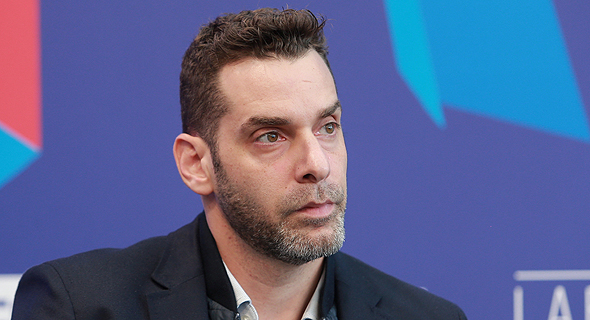 SentinelOne co-founder Tomer Weingarten. Photo: Orel Cohen

SentinelOne develops artificial intelligence technology for identifying abnormal behavior in enterprise networks and has set itself a target to replace traditional anti-virus software. SentinelOne is apparently preparing to go public in the U.S. sometime in 2021.

One of the catalysts for the current financing round and the VC funds' interest in it is the success of the company's U.S. competitor Crowdstrike, which went public in 2019 and is now valued at $31 billion.

Many industries were hard hit by the coronavirus (Covid-19) outbreak, but the cyber industry was not one of them. Many companies in the field, including SentinelOne, saw demands for their information security services spike as millions of people transitioned to work from home. This is particularly true for SentinelOne, whose expertise in cloud security led many companies to retain its services. The company's solution provides protection for all organizational endpoints, whether in the client's company offices or the employees' homes. The leap in sales led the company to accelerate its employee recruitment efforts in recent months and it is currently in the process of onboarding 50 new employees in Israel and around the world.

The current financing round comes on the heels of several large rounds the company completed in recent years. As recently as February of this year, SentinelOne raised $200 million at a valuation of $1.1 billion — meaning its valuation nearly tripled over a period of eight months. The previous round was led by Insight Partners, one of the central investors in Israeli tech. Previous investors Vista Public Strategies, Tiger Global Management and Qualcomm Ventures also participated in the February round.

In the company's fourth round of funding, which took place in 2019, it raised $120 million at an undisclosed valuation. So far SentinelOne has raised a total of $430 million, with the current round bringing it to between $580 million and $630 million.

SentinelOne was founded in 2013 by Tomer Weingarten and Almog Cohen. It currently boasts 4,000 global clients and employs around 600 people in its offices in Tel Aviv, the U.S., Europe, and Asia. Over the past year, the company made a series of significant moves aimed at strengthening its management team ahead of the upcoming IPO. The company appointed David Bernhardt, who has 20 years of experience in cloud companies and already took one company public, as its CFO. "Our ability to consistently innovate and execute on both technology and go-to-market has attracted more than 4,000 customers to choose SentinelOne in record time. We are on the brink of becoming the leader in AI-powered cybersecurity for global enterprises and have the foundation to be the most successful cloud cybersecurity platform yet," Weingarten, who serves as the company's CEO, said after appointing Bernhardt last month.

Over the past year, the company also hired Assaf Amir, who had for years worked in various cyber roles at the Prime Minister's Office, as its head of research unit. In addition, in an effort to increase its exposure in the U.S. market, the company launched a television campaign that included advertising spots on major news shows and cable news channels like Fox and MSNBC.

Sequoia Capital is one of the most prominent foreign investors in Israeli tech companies and operates a local investment arm. It is no longer carrying out new investments, but is responsible for most of the fund's local activities in recent years. Sequoia was involved in many exits of Israeli companies, including the sale of cyber company Adallom to Microsoft for $320 million in 2015, the sale of Armis Security to Insight Partners and Google's investment fund G-Capital for $1.1 billion in January and the sale of Moovit to Intel for $900 million in May.

Other investors in SentinelOne include NextEquity, Samsung's investment fund, Third Point Ventures, Redpoint Ventures, and Data Collective. It is not clear who of them will also be investing in Sentinel's current round.

Prior to founding SentinelOne, Weingarten had founded a market research startup called dPolls, which was acquired in 2005 by global research firm Toluna Inc. Afterwards he founded media company Carambola together with Yuval Brener. SentinelOne co-founder Almog Cohen has 13 years of experience in the data protection industry, seven of them as a senior manager at Check Point. The two men were childhood friends and SentinelOne was their first joint business venture.

David Ginat a former senior executive at Intel, currently heads the company's Israel operations and its development center, while Weingarten serves as its CEO from their offices in Silicon Valley. Sentinel started its journey at Upwest Labs accelerator program, who was the company's first investors and helped them with the transition to the Valley.

Cyber Scuffles

Last May, the company got into a feud with rival cyber company Cybereason after Yonni Shelmerdine left his job as director of product management at Cybereason in favor of a new role at SentinelOne. Cybereason sued him as a result claiming he had taken internal documents from his company laptop with him when he left. The lawsuit ended in a settlement, but only after the two sides exchanged severe accusations. The two companies are active in adjacent fields and are considered fierce rivals in the cyber market.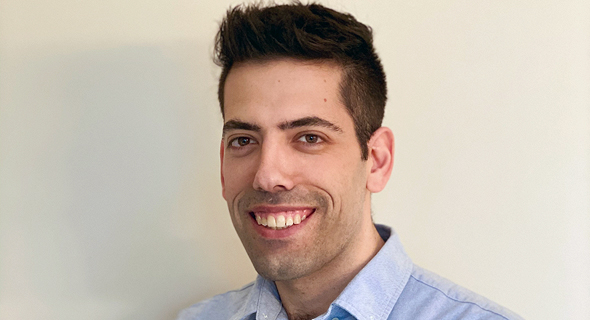 Yonni Shelmerdine was sued by his former employer who accused him of stealing trade secrets. Photo: SentinelOne

Israel is home to several other privately owned cyber companies valued at over a billion dollars. The aforementioned Armis is one and Checkmarx, which was sold for $1.15 billion to Hellman Friedman in March, is another. Snyk, another Israeli cyber company, raised $150 million in January at a valuation of $1 billion. Cybereason is also estimated to be worth more than $1 billion and is also counted among Israel's cyber unicorns.

The technology SentinelOne developed aids in detecting and preventing cyberattacks on a range of endpoint products in real time. Its clients use its artificial intelligence technology to identify and block malicious behavior on their internal networks. The company focuses its marketing and sales activities on companies that still use traditional protections such as anti-virus software and who struggle to cope with the new malware of the cloud computing age.

"Endpoint computers are everywhere these days, laptops, desktops, cloud computers, data centers, and all IoT devices, making them part of our networks. Therefore they require comprehensive protections," Weingarten has said about SentinelOne's unique solution. "We were the first to combine the attack prevention field with the endpoint attack management field. Today we offer a single product that provides a solution to attack prevention, cyberattack detection, automated response, threat hunting, and the ability to identify and investigate all online activity."

SentinelOne did not respond to Calcalist's request for comment.