Tech@Work
The positives and negatives of Covid-19 are "two sides of the same coin," says Namogoo's HR Leader
After months of lockdowns and isolation, Namogoo's Keren Halperin gets candid about how Covid-19 affected the business and employee morale
"On one hand, people have more quality time with their family and kids," said Namogoo's HR Leader Keren Halperin. "Yet, on the other hand, it's very hard to find your private space and you need to revisit your home space and time structure."

Every single worker has had to pivot their work structures in 2020 as the year brought on unprecedented challenges due to the coronavirus (Covid-19) pandemic. "In addition, for people that are single, it's very hard during these days as they experience loneliness and a Zoom loop that is very exhausting."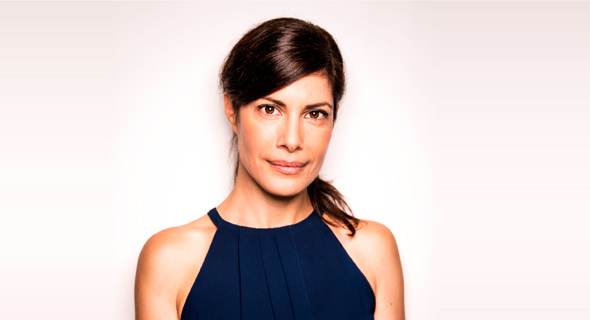 Namogoo's Keren Halperin. Photo: Ofir Harel

People have cited the difficulties of working from home, and those difficulties vary depending on whether you're single, in a couple, or in a large family with young children. CTech's HR Post-Covid-19 series explores some of the ways Namogoo tackled these issues.

Company Name: Namogoo

HR Leader: Keren Halperin

Field of Activity: E-commerce

Number of employees: 120

Professional Background: A seasoned People Leader with diverse experience in global high-tech and startup companies in rapid growth stages and dynamic environment. For the past few years, I have specialized in startup growth.

My passion is driving progress by helping ideas develop through integrating people and companies using best practices and processes.

I build teams from scratch and help companies to connect with employees by their values, ethics, proactive approach, and better communication.

On a scale of 1-10, how much did the coronavirus pandemic disrupt operations at the company?

I would say 6. In the beginning, we felt that we were set for success as we were already using remote tools and we knew the "how-tos" of working from home. The feedback was very good and people felt their managers were available, they could focus their effort, and that management cares for them. Despite this, after a few months when people realized Covid-19 is a crisis that will remain for a longer time than expected, it started to feel overwhelming: the cycle of Zoom meetings, loneliness, being far from friends and family, staying at home with kids and with a lot of uncertainty, we started to understand that we need to make some changes and adapt our daily work patterns. We asked managers to be more flexible with their employees: meetings hours, let them take some time during the day, encourage vacations or time off, and more. We realized that we should change the way we communicate and do more to encourage collaboration.

What interesting technological tools do you use in employee management/recruitment?

We made things more personalized and approachable: We created the Namogoo campus page where people can find internal presentations, education and learning materials, we changed our onboarding process and made it more personal: the welcome video for new recruits was made by their team members, we changed our orientation plan and decided to get people to know their relevant colleagues on the first day, we changed our "Buddy" program and made the introduction more fun and personal. The idea is to let people know more about each other. We generated more content for recruitment purposes, changed all the emails we send to candidates and more. For these, we keep things simple and use Slack and Zoom as our main tools.

What positive and/or negative impact did the outbreak have on the human capital of the company?

I think the positive and the negative are two sides of the same coin: On one hand, people have more quality time with their family and kids, yet on the other hand it's very hard to find your private space and you need to revisit your home space and time structure. In addition, for people that are single, it's very hard during these days as they experience loneliness and a Zoom loop that is very exhausting. People feel connected to their team members, yet the overall experience regarding collaboration and communication should improve. For example, we hired around 40 people around the world and they haven't yet created personal connections with other team members, so they feel less comfortable reaching out for help. When you don't know someone, you may interpret their email in a different way than as it was meant. Another example: People are less focused on Zoom meetings where you have a lot of people. They are lost in the crowd and then it's easier to lose attention and focus. We understand this is the reality and we are finding ways to solve it on the go…

What are the two major challenges you are coping with these days?

As I mentioned: collaboration and communication. We are growing our business and we keep hiring so the complexity is getting bigger. We need all the people to know where we are going and what the priorities are and also help them work together more effectively. We create round tables and small groups to drive decisions. We communicate during 'All Hands' and happy hours and of course within teams. A lot of the teams scheduled a daily meeting to discuss and share things and keep connected.

Are you actively recruiting? If so, what is the process and where can the applicants find you?

We are actively looking to fill 30 positions. We created a presence on social media and we are using recruitment marketing agencies to help us with recruitment strategy: using content, changing the way we communicate with candidates, and more.

Which changes forced upon you by the circumstances will stay in place after Covid-19 is over, and which are you most eager to revert back to normal?

It's very hard to say, but I think we will be more flexible with hiring people that are remote. We are still building our organizational culture and we want people to work together in an office, get to know each other personally, and connect with each other.