HR Post Covid
In a post-Covid-19 world, Sisense's HR Manager asks: what does success look like?
Continuing our series on how HR Teams pivoted in a post-Covid-19 world, Sisense's HR Manager Liron Prizant talks to CTech about how the company adapted to prepare for the future of work
"More than ever, we now focus on deliverables and not working hours," says Sinsense HR Manager Liron Prizant. "We put clear KPIs in place. We lead genuine discussions about what success looks like, and what will be the differentiators that will make a significant impact."

When employees were sent packing their bags to set up their office at home, companies had to work out how to keep the organization's morale and performance alive. For some, that meant engaging Zoom meetings, for others it meant offering time off for people to relax even if they couldn't take physical vacations.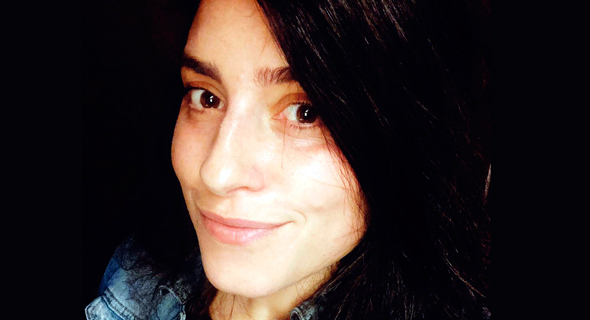 Sisense's HR Manager, Liron Prizant. Photo: PR

CTech continues its Post-Covid-19 series by speaking with Prizent about how Sisense worked with its managers to establish a clear and healthy path to success - whether that means clocking in for conventional hours or not.

Company name: Sisense

HR Leader: Liron Prizant

Field of activity: I am Director of the Sisense People team for Israel, EMEA, APAC, which I have led for the last year. I started my journey at Sisense as People Business Partner for the engineering group.

Professional background of HR manager: I have over 12 years' experience in talent acquisition and HR strategy in the high-tech field, both agency-side and in house. I joined Sisense in 2018.

Prior to that, I spent over five years at Amdocs, first as a talent acquisition partner for the company's corporate units and then as HR Business Partner within the finance business unit, responsible for implementing the HR strategy and best practices to support business goals.

Before I joined Amdocs, I was a recruiter for high-tech clients at the "Nisha" Group recruitment agency.

On a scale of 1-10, how much did the coronavirus pandemic disrupt HR operations at the company?

The coronavirus (Covid-19) pandemic has caused tremendous disruption in lives and in business, so on a scale of 1-10, I would choose a score of 8. Owing to the threat the virus has posed to everyone's health, traditional ways of working have become things of the past. We realized very quickly that it was crucial for HR to revamp our policies and processes to respond to these circumstances and to fall in line with what has become the new normal.

What are the major challenges and impacts of the pandemic and what are the practical HR initiatives the company implemented?

The issues are complex. They include employee support, leadership development, pay and benefits, and shifts and strategic partnerships across the organization.

We've paid lots of attention to our employees' wellbeing. Wellbeing is not just about physical wellness, but also about cognitive and emotional health.

We already had a quarterly "Coming up for air" day in place, which gives everyone the chance to rest and recharge after the busy end of each quarter. Since the start of the pandemic, we have added regular, self-care days to everyone's calendar. On self-care days, the entire company is given the day off because we recognize that remote work, lockdowns and other unprecedented conditions can add additional stress to our colleagues' daily lives, and to avoid accumulating backlog while a person is on vacation. So these days offer additional chances to take some time out and relax. In a similar vein, we have allocated some days as meeting-free days, to take some of the pressure off our people, and to give them space to progress with projects uninterrupted by typical meeting commitments. Additionally, we implemented a flexible policy for personal time off, as it became clear that normal vacation plans have been severely disrupted and we wanted to encourage everyone to take the time off work that they are entitled to and deserve.

We also realized that we needed to help employees adapt to working from home, which has meant making changes to their home work environment. In response to this we are allowing our employees to reimburse their expenses up to $450 until the end of year.

We consistently look for creative ideas to maintain our distinctive "Sisense vibe" that we've worked hard to establish. These include global activities like "active August" - encouraging colleagues across the world to chronicle their exercise on a dedicated Slack channel in an effort to promote a healthy lifestyle. We have set up virtual celebrations like our summer party, which included a special guest star performance by Eurovision winner Netta Barzilai. We've held a special quiz hosted by another well-known celebrity, and a wide range of social sessions that are delivered by our colleagues sharing and teaching their talents, such as cooking, creative writing, singing, and much more.

We've also thought about the families of our colleagues, and we recently sent gifts home to all the Sisense children, with games and activities to keep them and their families entertained during lockdown. Each gift was personalized for each family, with the children's names on. It was important to us to make things as personal as possible.

The remote work challenge - adjusting HR processes to a remote work environment

We concluded that we must adapt to the future of work, and the capability to move with speed and agility is a critical capability.

More than ever, we now focus on deliverables and not working hours. We put clear KPIs in place. We lead genuine discussions about what success looks like, and what will be the differentiators that will make a significant impact.

Our managers are the key for our success in maintaining team relationships and morale. To help them, we have established a managers' forum in order to create a safe space for them to learn, share, ask, support each other, and vent their frustrations if necessary.

We are lucky to have a strong executive leadership that fully endorses the approach we have taken to engage and support our people. They have made themselves very visible to everyone by holding local town hall updates, bi-weekly "Sizzle" events where we celebrate the contribution of colleagues at a local level in each of our locations across the world. This visibility is exemplified by a weekly video update by our CEO, who has been active in keeping us all informed about the latest news concerning the business, everything from account wins, financial updates, strategic programs and product development to news about our people and our community outreach activity.

The cultural challenge - establishing Task Teams to drive programs related to cultural aspects

We recognize that leaders require new and enhanced skills in managing from a distance, motivating employees toward a vision in the midst of ambiguity, providing calmness and clarity, aligning the work between team members and building a strong community. Most importantly, they need to lead with empathy and communicate regularly. Transparency has become even more important during these challenging times.

The personal growth challenge - adjusting our Learning and Development capabilities while working remotely:

We have hugely talented employees. We realized that especially in these times, it is crucial to continue to maintain and develop their career path, leverage internal mobility, and build individual development plans. These difficult conditions are not an excuse to stop seeking ways to support the growth of our people. On the contrary, they create an additional imperative to do all we can to help them develop their careers with us. To that end, we have launched an extensive coaching and mentoring platform that extends across our company, globally, and is proving to be even more critical now that everyone is not in the same office..

What are the two major HR challenges you believe companies are coping with these days due to the long-term remote work?

The Covid-19 pandemic is first and foremost a human tragedy that has played out across the globe. People are experiencing unprecedented levels of disruption in their homes and communities, as well as in their jobs.

I believe that the main two challenges are:

1. Maintaining company culture and social connection between employees

2. Maintaining employees' focus and engagement when they're faced with the challenges of remote working, home schooling children, the restrictions of lockdown, and managing reduced household budgets in many cases.