Spark Capital and MUFG Innovation Partners invest $20 million in Liquidity Capital
Liquidity Capital, which is a subsidiary of Meitav Dash, will see its valuation rise to $100 million
American venture capital fund, Spark Capital, and MUFG Innovation Partners Co. Ltd. (MUIP) are investing $20 million in Israel-based Liquidity Capital, a subsidiary of Meitiv Dash. The investment round will bring its valuation to approximately $100 million and the investors have been allocated 20% holdings in Liquidity's share capital.

The new funds are primarily designated to accelerate the development of technology already being developed by Liquidity and help expand its business in Asia and the U.S. While Meitav Dash is not selling any of its holdings, the new investors mean that it will no longer hold a controlling share, which now stands at 44.6%. Despite this, they are expected to make between $20-25 million profit from the deal.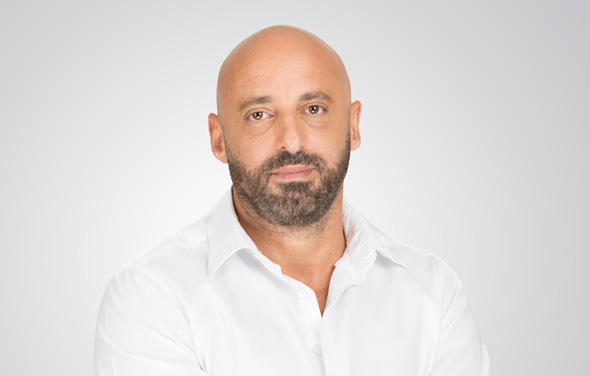 Ron Daniel, Liquidity's CEO. Photo: Geva Talmore.

"I am honored and proud that two of the world's leading financial institutions are joining Liquidity as equity investors, said Ron Daniel, Liquidity's CEO. "With the support of our new partners, Spark and MUIP and with Meitav Dash, that has invested in Liquidity since its foundation, we will be able to continue and lead the financial industry transformation."

As part of the transaction, Liquidity has granted Spark Capital a license to use its technology. In return, Spark Capital has granted Liquidity the right to participate in future portfolio investments.

"This investment is a significant vote of confidence in Liquidity's uniquely developed technology," added Ilan Raviv, Meitav Dash's CEO. "The alliance with global financial institutions will enable Liquidity to extend its global deployment, as well as continue to accelerate the development of the self-proven technology."

Founded in 2017, Tel-Aviv-based Liquidity Capital is a provider of unlimited unsecured, non-recourse, no dilution growth capital. In February, it announced that it would invest a total of $500 million into technology startups throughout 2020. Spark Capital is a U.S.-based venture capital firm responsible for the early-stage funding of startups including Twitter, Oculus, Cruise, and Slack.