Elbit will supply the U.S. Army with night-vision goggles in a $442 million deal
The ENVG-B system allows soldiers to see up to 300 meters in complete darkness
Elbit Systems' American subsidiary signed a new contract to provide night-vision goggles to the U.S. Army for $22.5 million, with the potential value of the contract standing at $442 million. Stockpiling the device depends on existing budgets, which could be cut during the coronavirus (Covid-19) pandemic.

The new night-vision goggles were tested during military exercises enabling soldiers to see up to 300 meters (330 yards) during nighttime scenarios, doubling the range of previous versions. The system uses a heat sensor and infrared light to provide soldiers with realistic night images.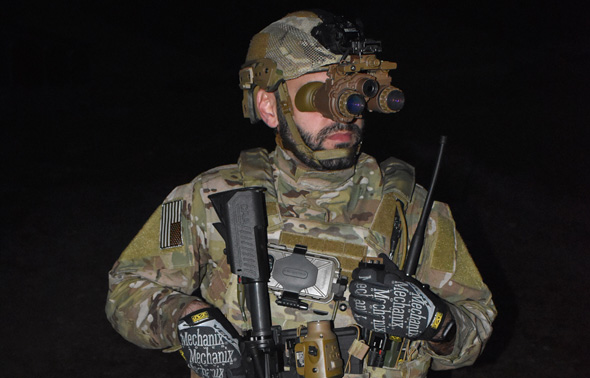 A U.S. soldier uses the new night-vision goggles. Photo: Elbit Systems

Elbit Systems President and CEO Bezhalel Machlis said: "The selection of the ENVG-B systems by the U.S Army is a testament to the quality of Elbit Systems of America's technologies and their unique operational contribution. This contract award demonstrates the significant potential of our night vision activities."

The new contract is another step in maximizing the business potential of the market, and follows the acquisition of American-company Harris, which was purchased by Elbit in April 2019 for $350 million.

In September 2019, Elbit won a $249 million contract to supply the U.S. Marine Corps with Squad Night Vision Goggles, including providing technical support, spare parts, and logistics.

Since its acquisition of Harris, Elbit has announced two additional major business deals in the U.S. totalling $690 million.