Valued at more than $3 billion, SentinelOne completes $267 million financing round
Founder Tomer Weingarten says the company is prepared to go public in 2021
Cybersecurity company SentinelOne, which was founded by Israeli entrepreneurs, has raised $267 million at a valuation of more than $3 billion. Calcalist first reported on this financing round in October. The round, the company's sixth, was led by American venture capital firms Sequoia Capital and Tiger Global. Other participants in the round include Third Point Ventures and Insight Partners who had previously invested in the company. In an interview with Reuters, SentinelOne CEO Tomer Weingarten said the Covid-19 pandemic sent everyone to go work from home creating great demand for the company's technology.

The company plans to use the new capital for acquisitions and expansion in new markets including Asia. About 80% of its revenue currently comes from the U.S.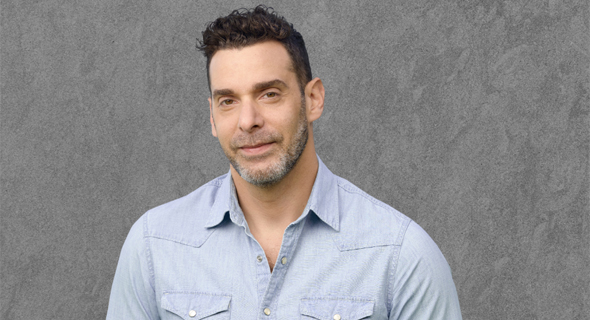 SentinelOne co-founder Tomer Weingarten. Photo: SentinelOne

SentinelOne, which develops artificial intelligence technology for identifying abnormal behavior in enterprise networks and has set itself a target to replace traditional anti-virus software, is preparing to go public in the U.S. sometime in 2021.

"We will absolutely be prepared to be a public company, probably within the next 12 months," Weingarten told Reuters.

Many companies were hard hit by the coronavirus outbreak, but the cyber industry was not one of them. Many companies in the field, including SentinelOne, saw demands for their information security services spike as millions of people transitioned to work from home. This is particularly true for SentinelOne, whose expertise in cloud security led many companies to retain its services. The company's solution provides protection for all organizational endpoints, whether in the client's company offices or the employees' homes. The leap in sales led the company to accelerate its employee recruitment efforts in recent months and it is currently in the process of onboarding 100 new employees in Israel and around the world.

The current financing round comes on the heels of several large rounds the company completed in recent years. As recently as February of this year, SentinelOne raised $200 million at a valuation of $1.1 billion — meaning its valuation nearly tripled over a period of eight months. The previous round was led by Insight Partners, one of the central investors in Israeli tech. Previous investors Vista Public Strategies, Tiger Global Management and Qualcomm Ventures also participated in the February round. In the company's fourth round of funding, which took place in 2019, it raised $120 million at an undisclosed valuation. So far SentinelOne has raised a total of $430 million, with the current round bringing it to roughly $700 million.

Other investors in SentinelOne include NextEquity, Samsung's investment fund, Third Point Ventures, Redpoint Ventures, and Data Collective. It is not clear who of them will also be investing in Sentinel's current round.

SentinelOne was founded in 2013 by Tomer Weingarten and Almog Cohen. It currently boasts 4,000 global clients and employs around 600 people in its offices in Tel Aviv, the U.S., Europe, and Asia.