Gateways to Israeli Tech
The cybersecurity industry is trailblazing a path for Israel's tech domination
With roots in the military and academia and a robust investment ecosystem the cyber sector has laid the foundations for Startup Nation
There are multiple factors that earned Israel its reputation as the Startup Nation. There is little doubt, however, that the one sector responsible more than any other is cybersecurity. Israel has been a dominant global force in the development of IT security technologies for the past 30 years, becoming home to an incomparable concentration of cyber professionals. It is widely recognized as a pioneer in the global development of disruptive cybersecurity solutions, as well as the creation of groundbreaking cyber policy.

The Israeli Cyber Gateways

Yigal Unna: The man leading Israel's cyberwars

Shlomo Kramer: The firewall revolutionary

Nadav Zafrir: Decorated solidier turned cyber entrepreneur

Mickey Boodaei: Israeli cyber's unheralded entrepreneur

Erel Margalit: Israeli cyber's social entrepreneur

Nofar Amikam: Glilot's go-to on cyber

Yoav Leitersdorf: YL Ventures' founder and fighter

The Israeli cybersecurity sector continues to display impressive growth over recent years, with the industry seeing a 35% increase in investments year-on-year in 2019. Overall funding for startups totaled almost $1.4 billion, with the increase continuing a five-year trend that has seen growing amounts of capital pour into Israel's ecosystem. The vast majority of capital continues to come from U.S.-based venture capital funds and they are increasingly focused on growth, with over $875 million invested in growth stages in 2019. That marked a 186% increase from the prior year, which can be explained by Cybereason's $200 million E round, led by SoftBank, as well as the exceptionally high follow-on rounds held by the likes of SentinelOne, Cato Networks' and PerimeterX.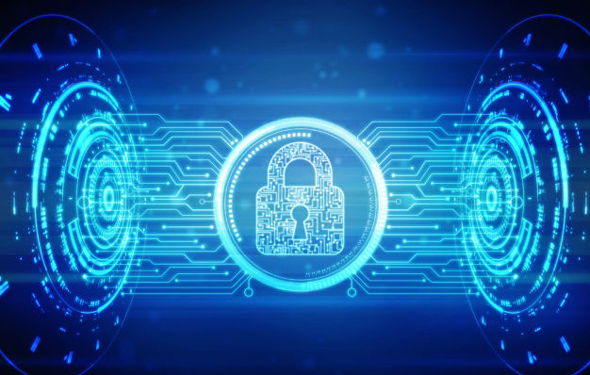 Cybersecurity laid the foundations of the Startup Nation. Photo: Shutterstock

The average seed rounds also continued to grow, reaching an all-time high of $4.7 million, a jump of 30.5% from 2018, with most of the money going to startups focused on such emerging fields like cloud-native data protection, identity and access management, and vulnerability and risk management (VRM), according to a report released by YL Ventures, one of Israel's numerous cybersecurity-focused venture capital funds.

Other Israeli-based venture capital funds highly involved in the local scene include: Pitango, Vertex Ventures Israel, 83North, Jerusalem Venture Partners (JVP), Viola Ventures, Magma Venture Partners, Team8, Aleph VC, StageOne Ventures and OurCrowd. Among the leading foreign VCs which have opened offices in Israel and are active in the local cybersecurity space are Bessemer Venture Partners, Canaan Partners, Insight Partners and Sequoia Capital.

2019 saw an upsurge in Israeli startup exits, including the acquisition of Demisto by Palo Alto Networks for $560 million, Twistlock for $410 million, also by Palo Alto Networks, and ObserveIT for $225 million by Proofpoint. Israeli cyber security exits totaled $11.3 billion between 2013 and 2019. This year got off to an even faster start, with Checkmarx being acquired for $1.15 billion by Hellman & Friedman, Armis getting bought up by CapitalG and Insight Partners for $1.1 billion and Spot being purchased by NetApp for $450 million, among other deals.

However, not all Israeli cybersecurity companies seek an exit, with the best example of that being Check Point Software Technologies, the flagship of Israel's information security industry. The three co-founders of Check Point, Gil Shwed, who remains its CEO, Shlomo Kramer and Marius Nacht, are considered by many as the granddaddies of Israeli cybersecurity. Kramer already left the company in 1998, and together with cybersecurity entrepreneur Mickey Boodaei, helped build cyber unicorn Imperva, with Kramer later moving on to his current startup named Cato Networks. Boodaei is perhaps less well-known than the Check Point founders, but he is one of the most successful investors in the space, as the co-founder and CEO of Trusteer before it was sold to IBM in 2013 for over $700 million and making early investments in successful cybersecurity companies including Aorato (now part of Microsoft), Hyperwise and Lacoon (now part of Check Point) and FireGlass (now part of Symantec).

Shwed and Kremer both served in the IDF's Unit 8200, Israel's version of the NSA. Unit 8200 has in many ways evolved into an incubator and accelerator of Israel's startups, mainly in cybersecurity. "We have succeeded in turning a disadvantage into an advantage," Nadav Zafrir, a former head of Unit 8200 and today, the CEO of Team8, told Forbes. "In the past, military service was perceived as a waste of time, while it's different now. We didn't plan it that way. No one thought about how to make the IDF into a catalyst for the Israeli economy, but that's what happened."

The founding of the National Cyber Bureau in 2011 has also done plenty to help boost the sector, increasing government funding with its vision of "placing Israel among the top five countries leading in the field within a relatively short number of years."

Academia has also played a major role, with Israeli universities offering undergraduate specialization in cybersecurity. There are six university research centers in the country currently dedicated to cybersecurity and Israel was the first country to offer a PhD in cybersecurity.

According to recent data compiled by Tel Aviv-based research firm IVC Research Center, there were 436 active cybersecurity companies as of the end of 2019, with a vast majority of 387 operating in the IT sector. During 2013-2019, Israeli cybersecurity companies raised $6.32 billion in 594 deals, a substantial portion of the total funding for Israeli startups.

The Covid-19 pandemic continues to disrupt the world in general, including derailing economies worldwide. However, cybersecurity is one of the sectors benefiting most from the move to remote work and is set to continue to blossom even in the new normal, providing Israeli companies the opportunity to solidify the country's position as a global leader in cyber solutions.