Sticks and Stoned: Cannabiz startup StickIt turns regular cigarettes into spliffs
The toothpick-sized product slips into existing cigarettes to help amateur rollers microdose their marijuana
Cannabis startup StickIt has developed a cost-effective and consistent 'cannabis stick', designed to easily slip into regular cigarettes and transform them into joints for infrequent smokers who don't know how to roll. The technology, which is in the process of being registered for international patent protection, comes in a variety of flavors and effects, to provide the user with consistent doses.

"If you ask me if I'm a smoker, I'll tell you I don't smoke," said StickIt's President, Dr. Asher Holzer, when speaking with CTech. "If you asked me if I smoke cannabis from time to time, then I will say yes. People that smoke cannabis consider themselves non-smokers. But they do smoke."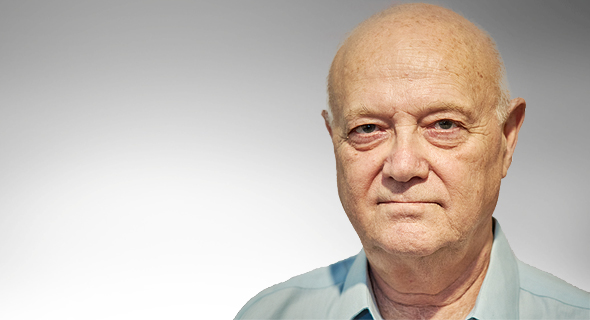 StickIt President Dr. Asher Holzer. Photo: Alon Zaslanski  

Holzer is a serial entrepreneur who has founded successful companies like InspireMD, TheraCoat-UroGen, and BioSig Technologies. Four years ago, he decided to try his luck in the cannabis industry - one of the fastest-growing markets in the world. StickIt has developed a product consisting of the source extract of cannabis ingredients - and not the oil derivatives.

Holzer told CTech that he came up with the idea for a cannabis stick when he was in New York City. After a successful business event, he stood outside the Chrysler Building with his lawyer and accountant and the three of them rolled up a joint to celebrate. "At that moment, I thought to myself: they took a very good Marlboro cigarette, took it apart, took the tobacco, mixed it with cannabis, and re-rolled the cigarette that looks… not exactly like a Marlboro."

After attracting the unwanted attention of a nearby policeman who saw and smelt what they were doing, Holzer fantasized about how future smokers, who don't regularly roll cigarettes, can enjoy smoking cannabis - something that is becoming increasingly socially acceptable with new policies and shifting social mores.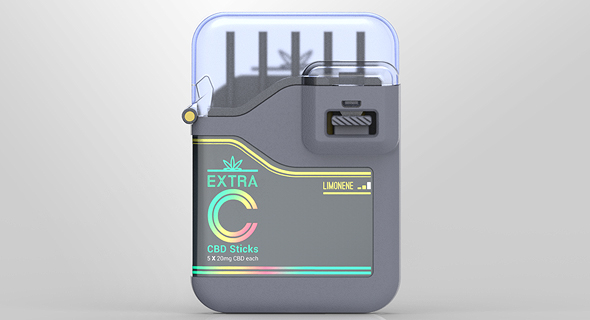 StickIt device. Photo: Alon Zaslanski  

StickIt develops its toothpick-like microdoses that come in boxes of five. Each box can be scientifically tweaked to offer different flavors and effects. Holzer showed CTech sticks that come in whiskey, coffee, or bubblegum flavors and can offer a variety of effects, such as drowsiness or relaxation. Since they do not contain THC but rather CBD, the sticks are technically legal in the EU and U.S. and could be purchased at any store without the need for a license. This, Holzer told CTech, is vital for its marketing strategy.

StickIt is doing business with the largest cannabis distributor in Europe - serving 5,000 sites - but it pales in comparison with the business they can also do with tobacco vendors. "We are negotiating an agreement with the smallest cigarette distributor in Europe, which has 250,000 sites. So, we can break into larger distribution channels because our product is similar to cigarettes."

Holzer can see the company easily being bought by a large tobacco company, like Phillip Morris, who will want to capture the market of people who smoke infrequently and may not want to learn how to roll. "For every stick I sell, someone has to buy a cigarette. So for them, it's a good product."

StickIt boxes can go on sale for approximately 30 euros ($35), which they calculate as the street value of five joints. Holzer is joined by Itai Hecht, who serves as the company's CEO, and Yahav Bleicher, StickIt's Product Development Manager. To date, StickIt has mostly relied on crowdfunding and avoided raising money through conventional venture capital. It is currently preparing to raise funds "in the millions" to help launch and promote their cannabis sticks in the U.S and Europe for early 2021.