Survey: This holiday season Americans are flocking to digital gift cards
In a study conducted by Rise.AI, consumers are adopting digital gift card payments to help boost local economies while maintaining social distancing measures.
A study by gift card and store credit solution Rise.ai has highlighted the drastic increase in which consumers have shifted to online purchases during the Covid-19 era. According to its data, which analyzed 1,952 stores across 62 countries, 2020's third quarter saw an increase of 149% in digital gift cards versus 2019, with that number rising to 165% in the U.S alone. In the lead up to Thanksgiving and Christmas, it is expected that 2020's fourth quarter will be the strongest quarter ever.

It is understood that the sharp increase in online purchasing and distribution of digital gift cards aligns with global lockdowns that prevented millions of consumers from leaving their homes. The largest two-month increase in income from gift card sales was seen in March and April 2020, when consumers adjusted to working and consuming goods and services online. The largest single rise in gift card purchases was in March 2020.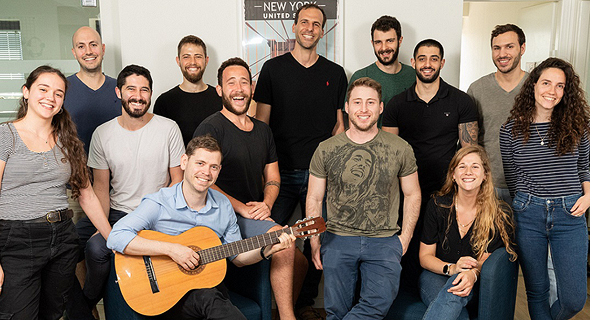 The Rise.ai team. Photo: Nati Cohen

''We have strong reasons to expect that this year's holiday season in particular and the fourth quarter, in general, are going to be the strongest quarter in history for digital gift cards,'' said Yair Miron, CEO and founder of Rise.ai. "Q3 is usually the weakest quarter in the year for the whole e-commerce sector, including digital gift cards. This year it was not only strong but registered a 165% growth rate in initial income compared to last year. Second, the first weeks of the fourth quarter are much stronger than usual. Third, we see a clear correlation between the number of Covid-19 cases and the demand for digital gift cards. With Covid-19 expected to be around during the fourth quarter, projections are for a further boost in the demand for digital gift cards.''

2020 has seen a growing trend in cashless payments, giving a huge boost to the sales of digital gift cards. This has been further underscored by the desire to maintain social distance measures and support local businesses in difficult economic periods due to Covid-19.

Rise.ai was founded in 2015 and has since helped sores generate $150 million in revenue and handled more than $1 billion in store credit. In the summer the company partnered with Google and Facebook to help SMBs add a gift card link on their Google business pages and social media accounts. To date, Rise.ai has raised $454,000 in seed funding, according to Crunchbase.