Loyalty management platform Glue raises $8 million in series A
The investment will bring AI-driven automated customer loyalty to millions of local businesses
Glue, an automatic loyalty management platform for small businesses, has today announced an $8 million series A round led by Unicorn Technologies. After a 15-minute onboarding questionnaire, Glue provides business owners with a branded members club, estimation of savings, and AI-driven loyalty features via a smartphone app.
"Acquiring new customers is anywhere between 5-25x more expensive than retaining them, yet local businesses don't have the time nor the expertise on how to do it," said Glue co-founder and CEO, Ira Nachtigal, in a statement. "This funding will help us solve that challenge by providing powerful and customized loyalty tools that are entirely automated. Local businesses can stay focused on the day to day, while we make the process of keeping customers coming back effortless."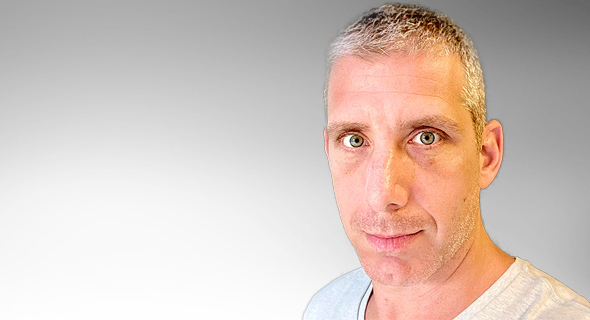 Amit Green, CEO of Unicorn Technologies. Photo: PR

The timing of Glue's funding comes as customer loyalty programs and digital gift cards see a sharp increase in demand brought on by the coronavirus (Covid-19) pandemic. Glue claims its solution can save small businesses anywhere between $15,000 and $20,000 due to its ability to leverage businesses' customer data and pair it with data points from different businesses to identify shifting trends.

"Glue has a highly unique approach that provides value for small and medium businesses both in terms of savings and expanding revenues - that's a winning combination," added Amit Green, CEO of Unicorn Technologies. "With further adoption, the platform's AI will continue to improve and become even more powerful by leveraging 'crowd' insights from other small businesses in their space."

Glue was co-founded in 2014 by Nachtigal, alongside Dani Gal and Jacob Tenenboim, who serve as CTO and Chairman respectively. It builds loyalty programs for businesses that 'send the right message to the right customer at the right time'. It blends customer data with industry insights from more than 100,000 stores to allow each loyalty plan to adapt in real-time to the need of each customer or trend.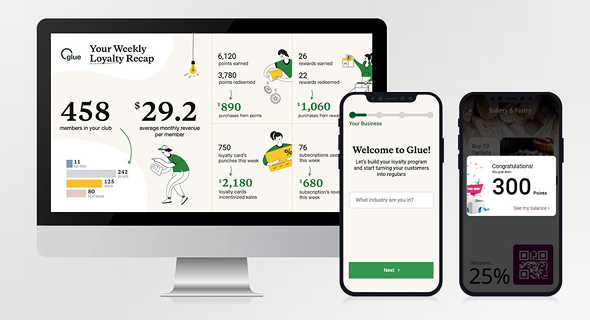 Glue's product in action. Photo: PR