No Bull: Israel's Remilk raises $11 million for animal-free dairy products
With products made through microbial fermentation, the company seeks to overcome the deficiencies of plant-based dairy substitutes
Israeli animal-free dairy startup Remilk, incorporated as Re-Milk Ltd., announced Wednesday that it has completed an $11.3 million funding round. The series A round was led by fresh.fund with participation from CPT Capital, OurCrowd, ProVeg and food manufacturers Hochland, Tnuva, and Tempo, as well as co-founder and Former Managing Director of Berkshire Partners, Bradley Bloom; prominent Dutch investor, Sake Bosch; serial technology entrepreneur and investor, Amiad Solomon, food-tech investor Beni Nofech and others.

Remilk developed a method of producing animal-free dairy products through microbial fermentation, which are indistinguishable from the animal-based originals and don't compromise on the flavor, texture, and nutritional values of traditional dairy products, resulting in a product that is cleaner, healthier, and more environmentally friendly, requiring 1% of the land, 4% of the feedstock, and 10% of the water required to produce comparable products in traditional dairy systems.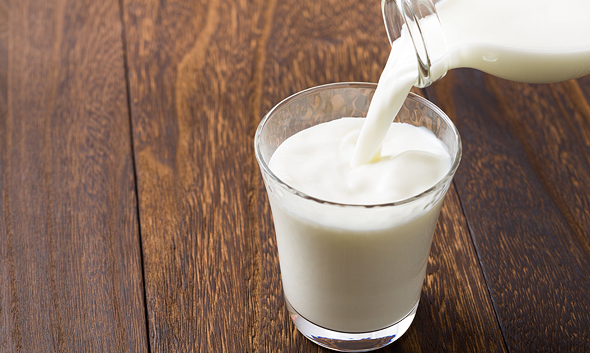 Remilk offers dairy products without the need to raise animals. Photo: Shutterstock

"Protein alternatives to meat and dairy are gaining global traction with both consumers and producers taking notice of the environmental, health-related, and efficiency benefits they present. We see significant market potential for Remilk's unique technologies across categories and we're thrilled to have been the company's first investors," fresh.fund Managing Partner, Zaki Djemal, who led the round said.

"Today's non-dairy alternatives address environmental and health concerns, but universally fail to create authentic dairy-based products, like cheese. We're bridging this gap by making dairy products with dairy proteins, without needing a single cow," said Aviv Wolff, Remilk's co-founder, and CEO. "Relying on animals to make our food is no longer sustainable. This model of food production has all but reached its limits in terms of scale, reach, and efficiency and the implications are devastating for our planet. Remilk is revolutionizing the way we produce food around the world, and importantly, is creating a lasting and environmentally-friendly food system that takes no more than what our planet can give," Wolff added.