Tech@Work
Armis Security: We survived Covid-19 because of our culture
Joining CTech as part of its HR Post-Covid series, Yael Koch Warschawski shares how Armis Security's organizational culture kept the company afloat during Covid-19
"Armis is a company whose employees are very engaged... we invest a lot in this as a company," explained Armis Security's VP of HR, Yael Koch Warschawski. "The fact that we have so far successfully navigated Covid-19 is thanks to this strong culture."
Warschawski told CTech that the company always tries to think outside the box in order to create a different experience for its employees while they battle working from home. These include daily Zoom meetups, happy hours, and even a giant picnic in Tel Aviv's Hayarkon Park (keeping in line with restrictions).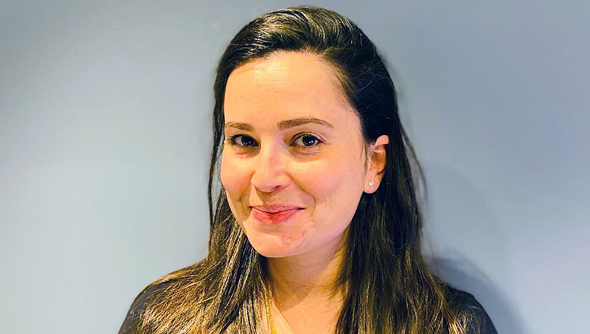 Armis Security's Yael Koch Warschawski: Photo Liora Pekel Bar

Warschawski joined CTech for its HR Post-Covid series to highlight how its culture helped the security firm overcome the challenges set by Covid-19.

Company Name: Armis Security

HR Leader: Yael Koch Warschawski

Field of Activity: Security

Number of employees/location: 350 across Israel, U.S., EMEA, and APAC.

Professional background of HR Manager:

Bachelor's and Master's degrees in law. Worked for seven years as an attorney in advising investment houses.

On a scale of 1-10, how much did the coronavirus pandemic disrupt operations at the company?

In March, the business world was in shock, and there was a slight slowdown. By May, when it was clear that this was going to be with us for a long time, companies began to assess the situation and they understood that business had to move forward, the market was active again. With the outbreak of the pandemic, we started working on a new product that can be remotely installed easily. This is a development which would have normally taken two years, and our development department finished it in a few weeks. Our employees were on board for the task and understood its importance, this was vital for the sense of "togetherness" and for their connection to Armis.

All the management team participated in workshops on the subject of remote management. The central motif was the retention and reinforcement of interpersonal contacts between teammates and between teams and their managers.

The absorption of new staff recruited during times of working in remote was less successful. Hallway conversations and the ability to turn your head and ask your colleague a question are important capabilities. To meet this difficulty, we initiated a program in which new employees came to the office in the first week, at least for a few days, and a veteran staff member mentored them in-person.

What interesting technological tools do you use in employee management/recruitment?

We are using Comeet for recruitment management and BambooHR for employee management.

What positive and/or negative impact did the outbreak have on the human capital of the company?

Armis is a company whose employees are very engaged; we invest a lot in this as a company. The fact that we have so far successfully navigated Covid-19 is thanks to this strong culture. We always try to think outside the box in order to create a different experience for our employees.

Some examples of this are a lot of one-on-one conversations between managers and staff, team meetings on Zoom. Every day at 16:00 we meet for a virtual coffee and spend 20 minutes together discussing anything except work. We make sure that the whole company meets once a week for a "happy hour" in which we sum up the week. And there are other things like the "pass the parcel" game involving dozens of employees and couriers, or a giant picnic in Hayarkon Park in which all the rules were kept of course.

What are the two major challenges you are coping with these days?

Retaining our organizational culture and recruiting staff.

Are you actively recruiting? If so, what is the process and where can the applicants find you?

During the Covid-19 crisis we have recruited about 50 new employees, and there are still vacant positions. The process is the same but has simply moved to Zoom. In our view it's not well-defined as in a meeting, it's harder to create a real connection on Zoom. We normally believe in a relaxed and pleasant recruitment process, and this is quite difficult to create over Zoom. Nevertheless, we managed to recruit talented candidates, but it was certainly more challenging.

Which changes forced upon you by the circumstances will stay in place after Covid-19 is over, and which are you most eager to revert back to normal?

As for the job market in general, I believe that we will see more balance, the adoption of a hybrid model. Regarding Armis– at first, people felt this was comfortable and wanted to continue in this way even after Covid, but gradually our employees have expressed wanting to get back to the office. I assume that we'll see more days of working from home, but in general, we think that our teams work better when they are together.