Ride-hailing service Gett partners with smart-911 service Carbyne for safer journeys
With the collaboration, users will have access to video, chat, and location services with Israel's United Hatzalah
Gett, a ride-hailing service with drivers in Israel, Russia, the U.S., and the UK, has partnered with smart-911 technology service Carbyne to help connect riders with emergency services. The collaboration, which will impact Israel's 10,000 Gett drivers, will help riders connect with the country's United Hatzalah emergency call center.

When a rider needs emergency services, he or she will be able to press a button and directly communicate with EMS responders, police, or IDF personnel for live video or silent instant chat, all while providing dynamic location capabilities. Carbyne's technology will serve as the gateway for the location data and provide the ability for the call center to communicate with each rider.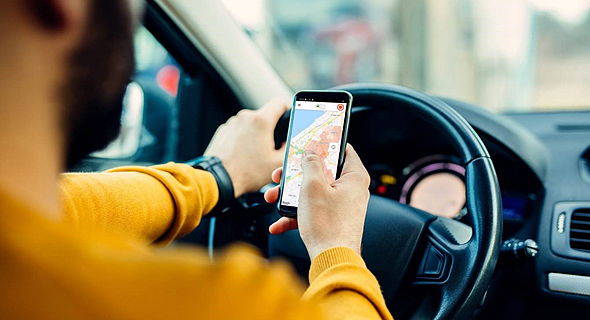 The collaboration will affect Israel's 10,000 Gett drivers. Photo: Gett and Carbyne

"Our partnership with Gett is another milestone in our mission to connect the public and the business community to life-saving capabilities and advanced public safety technology," said Amir Elichai, Carbyne's CEO. "Managing transportation-related emergencies is extremely complex, as in many times both the driver and the passenger don't have the ability to provide critical, life-saving information, location being one of them. Through our technology, this data will be available immediately, including other information that can help first responders, such as vehicle type, color, passenger, and driver information, and more."

Mark Oun, Gett's CEO in Israel added that "incorporating Carbyne's technology with Gett's distribution… provides powerful benefits to our community. Since the day we established our company, our drivers and passengers have been at the center of our operations and we continuously work to upgrade their work and services with new technologies."

Carbyne was founded in 2014 by Amir Elichai and Alex Dizengoff who serve as CEO and CTO, as well as Lial Leshem who serves as a shareholder. Its platform helps call centers, health centers, and remote doctors by merging location services, live video chat, incident mapping, and other communication technologies into a single dashboard. To date, it has raised $23 million. Gett, established in 2010, is a ride-hailing service and has raised $913 million.