HR Post Covid
Covid-19 brought "positivity and evolution" to the employment world, says SafeBreach VP of HR
The pandemic may have brought uncertainty and confusion to companies around the world, but SafeBreach found ways to combat them.
While Covid-19 undeniably brought challenges to workforces around the world, cybersecurity company SafeBreach still managed to find ways to inspire and motivate its employees.

"Covid-19 has brought a lot of positivity and evolution to the employment world, things that otherwise would have taken years to happen," says its VP of HR, Rachel Barouch-Haik. "Whether it's the way that we recruit, the way we do on-boarding, or the way we communicate with employees, it has brought a lot of changes."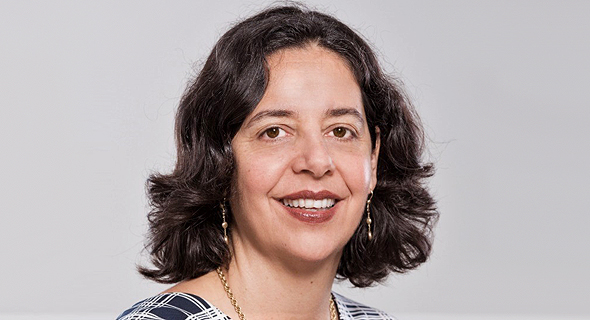 SafeBreach's Rachel Barouch-Haik Photo: Artur Forer

Of course, these positives didn't come without their challenges. Barouch-Haik has joined CTech for its HR Post-Covid series to discuss how the company pivoted its schedules and strategies to overcome remote working and Covid loneliness.

Company name: SafeBreach

HR Leader: Rachel Barouch-Haik

Field of activity: Cybersecurity, specifically pioneering the Breach and Attack Simulations (BAS) category.

Professional background of HR manager:

I'm the VP of HR at SafeBreach, with five years at the company from the early days. I am in charge of everything that has to do with hiring, teamwork, culture, career paths within SafeBreach, managers' development, feedback processes, and making sure the organization is continuously improving and always moving one step ahead to be ready for the next challenges, business-wise.

Before SafeBreach, I was the VP of HR at Evergreen Venture Partners, one of the leading Israeli VCs, and an executive and team coach mainly working with entrepreneurs, startups, and investors.

On a scale of 1-10, how much did the coronavirus pandemic disrupt HR operations at the company?

The Covid-19 pandemic is a worldwide disruption. It touched everyone and it turned everyone's life upside down, so on a scale of 1-10, I would say around an 8.5.

Having said that, we quickly learned that we are a very resilient organization - we analyzed, put a plan in place, and acted good and fast, taking financial precautions. We saw our employees' diversified needs and gave them the flexibility to adjust and cope, trusting them to perform above and beyond. We communicated, created transparency, and received great ideas from them - most of the best ideas for new communication formats actually came from them.

Generally, we communicate a lot better now!

What are the major challenges and impacts of the pandemic and what are the practical HR initiatives the company implemented?

The challenges we faced included employees' support, leadership, and maintaining a continuous workflow for business continuity.

The transition to work-from-home raised a lot of new challenges that we didn't have while working in the office. We had to rearrange the schedules so they could work for everyone. Employees that had little kids with no day-care or school had to sometimes work different hours. This required adjustments in order to find the middle ground and come up with new ways to keep in touch. Some of the teams opened Zoom for hours and this created the virtual equivalent of a room. We had more All Hands calls with our CEO, and more updates from the management team - all this created transparency.

We paid a lot of attention to employees' wellbeing and mental health in these stressful and uncertain times. As a company, we have a very family-like bond and we are used to doing a lot of activities together, being apart for so long was hard, but it made us apply our creativity and think of new and original ways to stay connected and lift our spirits with diversified lectures over Zoom, online exercise classes, weekly challenges for our employees, gift baskets that we sent, and more.

One of the things that were important to us was to show our appreciation for the employees' hard work as they really did perform above and beyond. So, we gave all employees - here and across the world - a day off. We created a company shut down for a weekend and sent them a gift basket with Greek food supplies so they could forget about cooking for a day, eat with their families, rest, and take some free time for themselves.

The remote work challenge:

Covid-19 showed us that remote work is not only possible, but it has some real advantages. Technically we were ready but sending ALL the employees to work from home at once raised some challenges. We had to analyze and understand which tasks are more challenging in the new setting (mainly cross-team tasks that require brainstorming and fruitful dialogue). Remote onboarding is still a challenge, but we established a new format that helps and works for us, as well as for the potential candidate.

The cultural challenge:

One of the biggest challenges that we encountered is how to not only train the new employees professionally but also how can our unique culture and vibe be communicated to them? To solve this we started organizing games and activities that helped everyone get to know each other better. For example, on-boarding Kahoot games with questions about the company's culture, historical milestones, and personal acquaintance with the team.

The personal growth challenge:

We developed new ways for knowledge transfer and on-boarding. When Covid-19 guidelines allowed, we did a training day led by our DevOps team on a major technological leap. We used Kahoot games to transfer knowledge about our product, on different parts of our platform and gave the teams the Happy Hour slot as a platform to do that.

What are the two major HR challenges you believe companies are coping with these days due to the long-term remote work?

First of all, I believe that the Covid-19 crisis has brought a lot of positivity and evolution to the employment world, things that otherwise would have taken years to happen: working from home is here and it will never go back to full-time work at the office. Whether it's the way that we recruit, the way we do on-boarding, or the way we communicate with employees, it has brought a lot of changes.

Nevertheless, Covid-19 made companies face three major challenges:

One has to do with juggling the job while not having the best living situation. Some have little kids at home with no daycare, some have roommates or live by themselves, some have to take care of elderly parents. All these life situations make it harder to concentrate 100% on the job. When the first lockdown happened it was easier since it was all very "new" and employers were very understanding, but as time passed by and with the second lockdown, things got more challenging, because now, there's a business that needs to survive and needs to keep working, there are more expectations coming from employers to employees.

Second, recruitment has become harder now. When the crisis started, there were many talents out there that got laid off or furloughed from verticals severely impacted by Covid-19, such as travel and hospitality. These talents were actively looking for jobs, but now those people are already settled, and good talents are reluctant to make a move in these times of uncertainty. Nowadays, HR needs to rely more on referrals, networking, LinkedIn, and word to mouth for potential candidates to feel confident regarding the stability of the company and its culture.

And third, I think one of the biggest challenges is maintaining employees' engagement. In the current reality, just maintaining an informal human connection between employees is challenging, and you need to structure the cross-teams communication for how to create a more intimate atmosphere now that everything's online. The kind of things that happen naturally in office life has now become a huge challenge.