ICON's SV101 program announces 10 startups for its 9th cohort
The program acts as an introductory course to Silicon Valley over an intensive two weeks
ICON, a non-profit organization bridging the gap between the Israeli tech ecosystem and Silicon Valley, has announced the 10 startups that will be taking part in its 9th SV101 program. The 10 startups join an existing alumni network of more than 90 founders of 76 companies - nine of which have already been acquired, and five in the past year alone.
SV101 is an introductory course that gives founders an intensive two-week stint in Silicon Valley, where they gain knowledge, tools, and connections to the U.S market. The finalists were chosen after ICON's community, alumni, and VCs evaluated the applications and the top 30 were presented to ICON partners. Whereas previous years took place in Silicon Valley, the 9th cohort is taking place via Zoom due to Covid-19.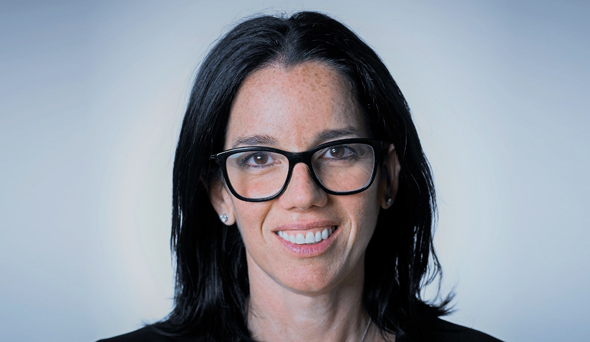 Yasmin Lukatz, Founder and Executive Director of ICON. Photo: PR

"Even though Covid-19 presented a significant challenge, I am proud to see our community members come together to provide the startups with the knowledge they need to make it in the Valley," said Yasmin Lukatz, Founder and Executive Director of ICON. "The 10 founders will receive an unparalleled opportunity on their way to the US market and will join an amazing community of founders, top executives, and VCs that want to see Israeli tech continue to grow. We are all excited when another company succeeds and creates jobs that fuel the Israeli economy, and we are proud to help the companies on their way there."

The 10 companies that were selected are as follows:
Aporia - which helps empower machine learning teams to keep their production models' performance strong through detection and analysis.

Authomize - which helps organizations manage and secure different applications across different environments.

DAGsHub - which calls itself the home for data science collaboration with its web platform for scientists to manage work and projects together.

DataGen - which provides human-centric and photo-realistic data to help power deep learning networks.

Datree - which is an automated policy enforcement solution for Kubernetes preventing misconfigurations from code through production.

env0 - which is a SaaS platform allowing organizations to manage their cloud-native applications for DevOps.

MDGo - which creates objective benchmarking for car accidents' outcomes and costs.

Mine - which helps people become the owners of their own personal data without changing their online behavior.

Pecan - which is an automated predictive analytics platform that simplifies the process of building predictive models in pre-built use-cases.

Vanti Analytics - which helps technology companies take their products to market faster due to actionable insights implemented across entire life-cycles.

ICON was founded in 2014 to help establish a connected community in Silicon Valley. Previous guests at its events include YouTube CEO, Susan Wojcicki, Jeffery Katzenberg from DreamWorks Productions, and David Marcus head of Facebook Financial. From Israel, it has welcomed Waze CEO Noam Baradin and Nir Zuk, founder of Palo Alto Networks. As well as the announcement of the 9th cohort, ICON also announced that registration for its 10th cohort is now open.