HR Post Covid
Relating to new recruits is a real challenge in the Covid-19 era, says Pango HRBR
When new employees join a company, they usually have the chance to bond with their teammates - not in 2020!
"The real challenge for me was related to the new employees, those that started working during the pandemic," says Pango's HR business partner, Tzeela Ifrach Levi. "Because we were working remotely, I felt the need to give them more guidance, working closely with their direct managers to guide them through the onboarding process, and giving them tools to make them immediately feel part of the family."

Fortunately for advanced public service and transport app Pango, the company witnessed 40% growth in a year plagued with viruses and lockdowns. But onboarding new employees in a remote setting proved to be more difficult than originally anticipated.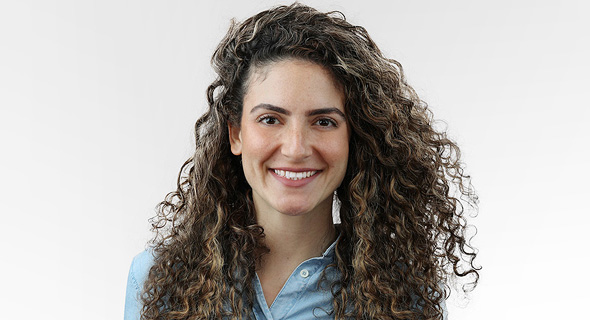 Pango's HRBP, Tzeela Ifrach Levi. Photo: Pango

Ifrach-Levi joins CTech for its HR Post-Covid series to discuss some of the tools and tactics used by the company to maintain its unique morale. More importantly: how do you convey it to new folks?

Company Name: Pango

HR Leader: Tzeela Ifrach Levi

Number of employees/locations: 74 employees in the HQ in Petah Tikva

Professional background of HR Manager:

I have Bachelors and Masters degrees in Organizational Consulting, and I've been working in HR and recruitment for more than seven years. I joined Milgam (Pango's mother company) five years ago, handling HR and recruitment processes. For the past two years, I have been handling Pango's HR exclusively.

On a scale of 1-10, how much did the coronavirus pandemic disrupt operations at the company?

I would say 3.

Back in March when it all started, we were caught a little off guard when it came to moving everyone to a work-from-home format. We were used to working in our open-plan office, seeing each other every day, and suddenly we had to stop and adjust to doing everything remotely. Luckily, it didn't take us long to adapt to the new situation, and we were able to continue our day-to-day work as a company, including issues related to HR.

Also, in March I was starting to implement the yearly plan. So there were a lot of projects in the pipeline that I had to postpone, and I had to rethink and prioritize things differently.

Pango had a lot of big projects and collaborations planned for the future, and these past few months gave us the opportunity to focus on them and move forward.

We also recruited over 20 people in the past year, and we've grown by more than 40%.

What interesting technological tools do you use in employee management/recruitment?

For the most part, I use LinkedIn. I get a lot of inquiries there and I reach out to people as well. There are some professional Facebook groups that I'm able to recruit from, and we also use our website to post open positions.

Recently I've been using Gloat and have been able to recruit a few people from there. Another platform that I've been trying out for recruiting developers is Github, where you can reach out to them directly, see their work, and get to know them better.

As for employee management, I use two different systems to manage the recruitment process. One is Comet, and the other, MYHR, is an online employee onboarding application.

Other than these, we use the "traditional" tools like Zoom and WhatsApp to stay connected with employees and managers, we have regular calls, online meetings, and other activities.

What positive and/or negative impact did the outbreak have on the human capital of the company?

On a positive note, I know that our employees were happy to know that they're part of a stable company. While a lot of companies were firing people or sending them on unpaid leave, our employees were able to keep working regularly. We made sure our employees felt our commitment to them, that they are part of something big.

As for the negative aspects, I was worried that we were going to lose that sense of family that we have as a company. All our employees have very close relationships. We consider ourselves a family, and it was important for us to hold on to that, even from afar. We are known for having too many WhatsApp groups – we even have one that includes all the employees.

We used to have a lot of activities like field trips, recreational days, etc., and couldn't do those things being stuck at home – that was one of my fears. But we were able to maintain some of that feeling by organizing online activities, meetings, and Zoom sessions.

The real challenge for me was related to the new employees, those that started working during the pandemic. Because we were working remotely, I felt the need to give them more guidance, working closely with their direct managers to guide them through the onboarding process, and giving them tools to make them immediately feel part of the family.

What are the two major challenges you are coping with these days?

As Head of HR, my biggest challenge is working remotely and not having the daily access that I used to have when we were all at the office. There is a huge importance to being present in the moment and being able to handle everything on the spot. Whether talking to employees or managers, there are some things that are not conveyed properly over Zoom.

One of the things I focus on is management – how to manage remotely, to help other managers with tools, lectures, and workshops that can help them during these times.

My other challenge is recruiting. On one hand, we thought it was going to be easy since a lot of people are unemployed. But eventually, we realized that the real talents who are usually not actively looking for a job are harder to convince to switch companies. Because of the situation, they're very likely to hold on to the job they have and are afraid to switch jobs, because of the lack of stability in the market.

Are you actively recruiting? If so, what is the process and where can the applicants find you?

We just recruited a few people and are organizing and planning for the new year. I believe that in the next few months, we will have new openings, as we are continuously growing and expanding. Potential candidates can find us on LinkedIn, as well as reach out through my private profile, and of course through the company website.

Which changes forced upon you by the circumstances will stay in place after Covid-19 is over, and which are you most eager to revert back to normal?

I would want to revert to in-person recruitment, interviewing people face to face, getting to know them on a personal level. It helps me recognize whether that person would be a good fit for the company, and for its culture.

Also, we would like to get back to the office and spend time together. We started working in "capsules" (limited, constant groups), so that helps a little, but we can't wait to get back on a regular basis. Since we work in capsules, our Employee Welfare Manager organizes a lot of activities twice, so everyone can participate and enjoy. She also keeps coming up with ideas to keep the company's culture going strong, and to keep employee morale up.

What I would take with me and keep after the pandemic is over would be the flexibility we gained by working from home. We were able to adapt to the situation quickly, and we put our efforts into growing the company and handling big projects that we'd been putting off.

Another thing that I think the pandemic helped with, and I would keep afterward, is recruitment independent of geographic location. It opened the door wide for the company. Covid-19 made us understand that not everyone needs to be in the office, as much as we love it. It's possible, and sometimes more efficient, to work remotely.