Cannabis genetics and seeds company CanBreed completes development of stable hybrid seeds
The news follows a recent purchase of a 3.5-acre hemp farm to help distribute 12.5 million seeds across the US
Israel-based CanBreed announced it has developed the first known stable and uniform cannabis hybrid seeds, helping solve an industry-wide problem of genetic instability among growers. After three years, the company has announced the completion of first uniform homozygous cannabis parental lines which enable the production of stable seeds. Simply put, this will ensure the reproducibility and standardization of cannabis for the industry.
"The company's achievement comes after nearly four challenging years of development as the company faces extensive knowledge and infrastructure gaps in the field of Cannabis seeds, and in parallel invests in market education regarding the feasibility of developing stable Cannabis and Hemp seeds," said Ido Margalit, CanBreed's CEO.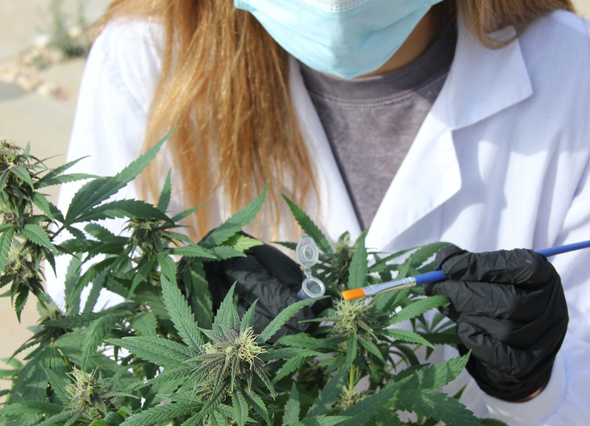 CanBreed's plants. Photo: CanBreed
The news means that cannabis can join other members of the agricultural industry, such as tomatoes, corn, or watermelon, which are also grown from seeds that are considered genetically stable. Before, growers relied on a process called 'cloning', which used cuttings from mother plants to ensure that genetic identity between offspring and mother plants were consistent. Now, there is no need to trace down mother plants for each dose since the genetics have been stabilized. CanBreed plans to start marketing the seeds during the first half of 2021.
CanBreed was founded in 2017 for the purpose of supplying farmers with stable seeds for producing raw materials for cannabis-based industries. Earlier this month, the company purchased a 3.5-acre farm in San Diego, California, to help distribute more than 12.5 million seeds annually. Today, there are more than 500,000 acres of hemp grown throughout the country and roughly 93 million Americans have access to legal cannabis.