Opinion
Building relationships in the age of social distancing
It's easy to say that though we began these new relationships under the strangest circumstances, we ended up with the best possible outcomes
Trust. Mutual respect. Clear communication.
These are the foundations for any strong relationship, personal or professional. The conviction used to be that in order to develop business relationships, one had to stay close to the market (hello, VP of U.S Sales), invest in social graces (hello, golf course), and essentially spend more time in the field rather than in the office.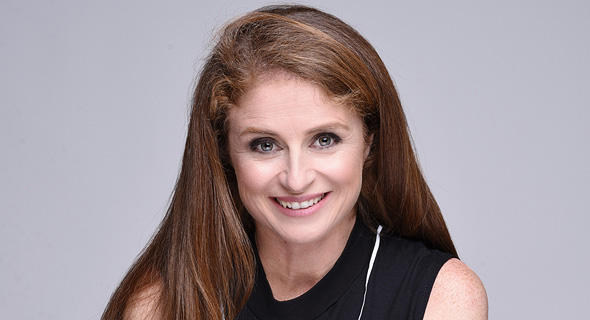 Yael Paz, VP of Business Development at Qumra Capital. Photo: PR

Come 2020 and that was simply not possible anymore.

For me, these times presented a personal professional challenge like fundraising at a time when face to face meetings were no longer an option. Doing this for a few years, I knew the drill, and there was absolutely no option to close a commitment with no meetings. There had to be at least one. Though video conferencing has been available for some 20 years now, strangely enough, it was not my go-to tool for starting a process.

But the necessity of reality had changed my habits and as smoothly as I slipped into the sweatsuits and slippers attire, I slipped into the habit of Zooming up for meetings. That was probably one of the best things that could have happened for first-time meetings. As soon as the videos were on, and they were always on, the ice was immediately broken. Not in a million years would I have known so much, so fast, about a person in a different time.

Regardless if I was on the line with Europe, Asia, or the U.S, we all had one thing on our mind and we were all in the same boat, or rather in the same room, at home. Whereas in a downtown meeting the most you would see was a family portrait on the desk, these meetings many times included a spouse or a child popping into the frame, on my side as well. You cannot get more familiar than that. I visited living rooms, studies, and dens, with design varying from modern urban through new England style; southern France region to mid-west ranches. I visited them all. By the same token, my home was open too, and regardless of how many calls I held, I still could not find the flattering camera angle or light so if I held more than one call with someone, it was very likely they got a view of several rooms in my home.

Before everything else, I made it a point to take a genuine interest in how my counterpart was personally doing. While the goal of the call was to introduce Qumra, we shared equal airtime as I listened and learned about what was on their minds at the moment, and moved on to hear about professional interest, strategies, and concerns - all while juggling the impossible balance between making eye contact and looking at the camera.

I was fortunate to tell a great story. The Qumra portfolio companies have been performing exceptionally well and fundraising was enjoying the tailwind. But people invest not only in numbers, but they also invest in people and in teams. Obviously, the process cemented only after further online meetings with the fund's partner team which maintained a warm interpersonal style while delivering in-depth portfolio analysis and market perspective. Very easily, our new-to-become investors became familiar with the team and enjoyed a broad and deep acquaintance level in a comfortable setting and atmosphere. You could not ask for a better beginning.

It's hard to say if we will fall into old habits when the skies open up, but it's easy to say that though we began these new relationships under the strangest circumstances, we ended up with the best possible outcomes.

Yael Paz is the VP of Business Development at Qumra Capital.