Pigmentum raises $1 million from FreshStart to advance genetical concentration of color and flavor in plants
The Israeli company's technology helps the production of natural flavor substances at up to 15x higher than conventional plants
FreshStart has welcomed Pigmentum, an Israeli agro-tech startup, into its food-tech incubator in Kiryat Shmona. Pigmentum technology modifies the genetic components of plants to enhance the production of natural flavor and color substances. Alongside its place in the incubator, the company will also receive a $1 million investment.
Pigmentum's technology helps with the crossbreeding and assimilation of genetic elements of plants to generate unique seeds. According to the company, plants grown with its technology produce a concentration of pigment or flavor 10-15 times more potent than those from more conventional sources "transforming each plant into a small factory of natural flavor and aroma compounds."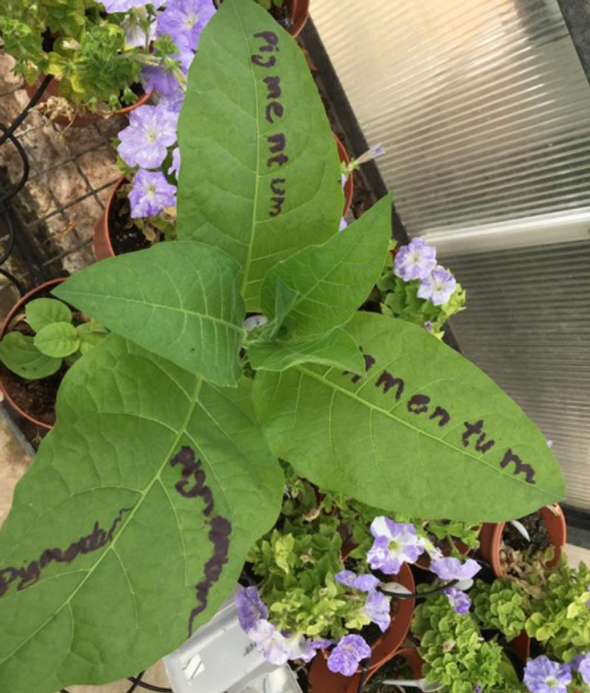 Pigmentum's plants. Photo: Pigmentum

"We chose to join FreshStart because of the technological and business support it offers from key players in the local and global food and finance industries," said Tal Lutzky, CEO of Pigmentum. "We look forward to completing our genetic platform and advance business partnerships to take the solution to the market."

Ronny Barak, CEO of FreshStart added that it is looking "forward to helping it start a healthier and more ecological transformation of the global food ingredients market."

The global market for food coloring, flavoring, and aroma substances is estimated to be a surprising $16 billion industry, of which natural pigment, aroma, and flavor substances account for almost half. The demand for natural ingredients is rising but still hits barriers due to being twice as expensive as synthetic substances. It is expected that since Pigmentum's solution requires a significantly lower plant yield to produce natural substances compared with existing crops, it demands less land, irrigation, and lowers cultivation costs.

Pigmentum was co-founded in 2018 by Lutzky, Amir Tiroler, and Prof. Alexander Vainstein, who serve as the company's COO and scientific advisor, respectively. It is an alumnus of FaculTech, the Students' Entrepreneurship Club of the Hebrew University's Faculty of Agriculture, Food and Environment.