Gaming Gateways
Guy Ben-Dov: Levelling up Israel's gaming industry
Today, Ben-Dov is the Vice President of Performance Marketing Partnerships at StreamElements - but how did he get there?
Name: Guy Ben-Dov

Title: Chairman of GameIS

Notable Facts:
Started in the gaming industry in the 1990s
Founded several companies before his flagship company, Side-Kick Games
Advises portfolio companies and volunteers to help Israeli entrepreneurs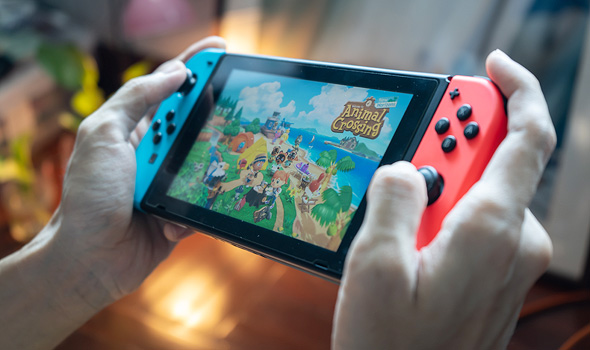 Animal Crossing. Photo: Shutterstock

Some start studios, others run VCs. For Guy Ben-Dov, his passion for the Israeli gaming sector game in the form of a non-profit. As Chairman of GameIS, he voluntarily helps startups and international companies grow their interactive game business in Israel. It may not be his full-time role, but he's changing the sector one level at a time.

Ben-Dov has been on the radar of gaming and publishing since the 1990s when he Co-founded Click! On-Line, Click!, a multimedia publishing house and game developer, whose clients included IBM, Microsoft, and Pixel, among others. He departed in 1999 and spent the first few years of the new millennium founding and serving as the CEO of small companies such as Journeys, a casual social virtual world, Double Fusion, and CTware, where he was in charge of sales and marketing.

In 2005, halfway through the transformative decade, he co-founded GameIS before the world of internet gaming had found its feet. In the years even before the first iPhone, Guy Ben-Dov was already helping young budding entrepreneurs with their passion projects. However, this wasn't going to stop him from starting what would ultimately become his primary organization of the next decade: Side-Kick Games.

Founded in 2010, Side-Kick Games develops commercial games such as Mini Ninjas Adventures, Intel Candles for Ultrabooks, and Airtime for eeDoo China. For seven years, he was the CEO and oversaw its growth and development - all the while still volunteering at GameIS.

Today, Ben-Dov is the Vice President of Performance Marketing Partnerships at StreamElements, where his goal is to help game marketers succeed. Outside of work and his volunteering duties, he is Partner at Rimon Agency to help with business consultancy, and he supports the portfolio companies at Reimagine Ventures, a firm targeting esports, gaming, and the video game industry and helping with deal flow.