Gaming Gateways
Vered Pnueli: a leading female figure in the gaming world
In game design and research in academia, Pnueli is smashing stereotypes and applying gaming characteristics to everyday life
Name: Vered Pnueli

Title: Head of M.Des in Game Design & Development at Shenkar College of Engineering and Design

Notable facts:
Established School of Game Design and Digital Books academic programs at Shenkar College
Has over 11 years of experience in field
Host of TEDx talk "Gamify Your Love"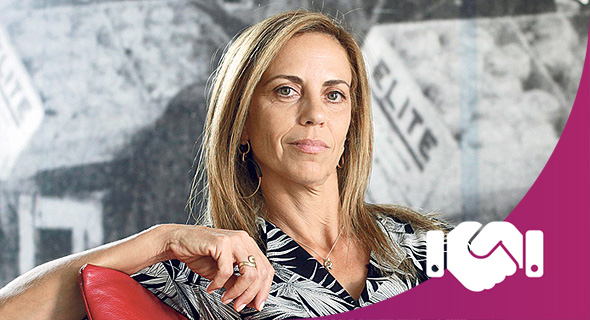 Vered Pnueli. Head of M.Des in Game Design. Photo: Amit Shaal

Vered Pneuli is an experienced entrepreneur, researcher, and a lecturer on gaming design, digital games, and media. She founded the Game Design and Digital Books programs at Shenkar College of Engineering of Design in Tel Aviv, and today serves as a senior lecturer, where she has been for the past 11 years. Pneuli is also the co-founder and director of the 201 Purposeful Games Summer School, which is a collaborative effort between MIT and Shenkar to expand student's horizons in the field of gaming and design.

Pnueli is improving the gaming sector specifically in the field of research, she is the co-founder of PlayLab, an incubation program for game designers at Shenkar College that works with the GKL group. She uses her academic interests in the digital media sphere to promote and encourage people to pursue careers in the sector. She has vast experience in design, as well as developing media products for businesses and academia.

In the past, she has held design positions as Director and Head of Business Development and Education at PlayLab; Design Manager at Qlipso; among other positions.

She holds a PhD in Media Studies from Brunel University of West London, an MA in Design Management from UCA, and a bachelor's of fine arts in cinema and television studies from Tel Aviv University.