Gaming Gateways
Raz Friedman: Playtika's gaming visionary
For 10 years Friedman has been a central player in one of Israel's most successful ventures - Playtika and the huge acceleration of the country's gaming sector
Name: Raz Friedman

Title: CPO of Playtika

Notable Facts:
Served as CEO of two gaming companies before joining Playtika
Helps Manage Playtika Growth Investments
Personally invested in ShapeShift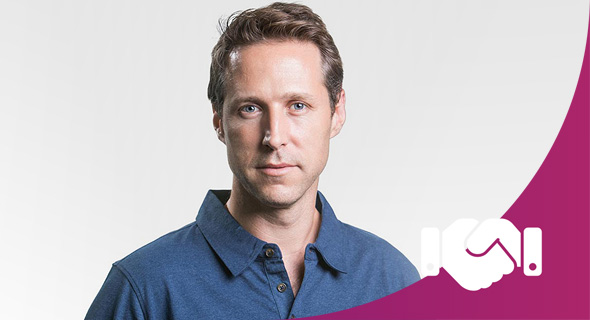 Raz Friedman, CPO of Playtika. Photo: Effi Shmeich

From Playtika to ShapeShift, it's safe to say that Raz Friedman knows a thing or two about how we like to spend our time. As the co-founder of one of the world's biggest gaming studios, all the while investing in new ventures during his spare time, Friedman has solidified his reputation as a gaming pro in Israel.

Raz Friedman attended IDC Herzliya in Israel before running a few companies as CEO. In the early days of his career, he served as CEO of SaveAnAlien.com and Playbone, two gaming companies that kept him busy between 2006 and 2010.

In 2010, he decided to depart from those projects and join Playtika, a digital entertainment company that develops and publishes mobile games as its CPO. Based out of his native Hertzliya, Playtika was founded by Robert Antokol and Uri Shahak and has since grown into a powerhouse of more than 4,000 employees around the world with world famous games like Poker Heat, Bingo Blitz, and House of Fun. According to the company, they have more than 30 million eager monthly players.

In 2018, after eight years of growth and success, the company opened up its own investment fund called Playtika Growth Investments, of which Friedman is also CPO. It has $400 million to invest in companies that have annual revenues of at least $10 million. Suddenly, a network of games and the expansion of a sector was becoming apparent - and Friedman had been there since the very early days.

Outside of the Playtika ecosystem, Raz Friedman personally invested in Tel Aviv-based gaming startup ShapeShift Gaming, led by North First Ventures with participation from Ground Up Ventures, Slingshot Ventures, Konvoy Ventures, and Fusion LA. The company develops machine learning technology to transform gaming and e-sports into an interactive experience. Perhaps that is the next venture for the man who has already conquered mobile gaming?

For 10 years Friedman has been a central player in one of Israel's most successful ventures - Playtika and the huge acceleration of the country's gaming sector. Whether gaming eventually evolves into more of an interactive experience, we have to keep an eye on him to see where his instincts take him.