Gaming Gateways
Eze Vidra: The investor every gaming entrepreneur needs to impress
The Remagine fund invests in early-stage startups in entertainment tech, including AI, gaming, sports and esports
Name: Eze Vidra

Title: Managing Partner at Remagine Ventures

Notable Facts:
Former General Partner at Google Ventures
Founder of blog site VC Cafe and of Techbikers, a non-profit bringing together the startup ecosystem on cycling
Raised $35 million for Remagine fund from the likes of Sky and Axel Springer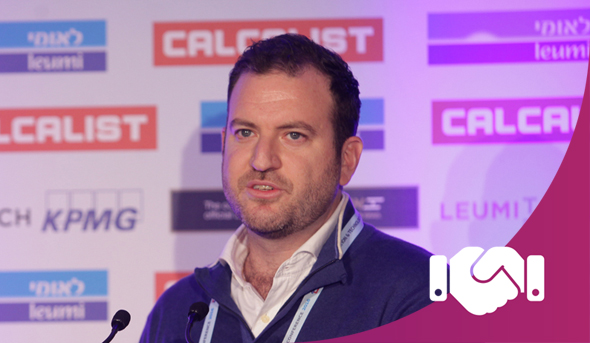 Eze Vidra. Photo: Orel Cohen

A former general partner at Google Ventures, head of Google for Entrepreneurs in Europe and founding head of Campus London, Google's first physical hub for startups, Eze Vidra is now becoming one of the people every early-stage gaming entrepreneur in Israel is trying to impress.

Vidra and Kevin Baxpehler, the former head of ProSiebenSat.1 Media SE's Israel investment office, launched Tel Aviv-based venture capital fund Remagine Media Ventures LP in May 2018. In September 2018, London-headquartered media and telecommunications company Sky PLC announced a $4 million commitment to the fund, and last September, Remagine completed the raising of an additional $31 million from entertainment industry players, including Berlin-headquartered publisher Axel Springer SE, ProSieben, Tokyo-listed media company Adways Inc., and New York-based investment banking firm LionTree LLC.

The fund invests in early-stage (seed and pre-seed) startups in entertainment tech, including AI, gaming, sports and esports, as well as AR/VR, consumer and commerce, with a particular focus on companies hailing from Israel and the U.K.

The fund currently has seven entertainment startups listed in its portfolio, including Novos, a gamer training platform, and Madskil, an esports company.

"We operate in a relatively new market in the Israeli ecosystem," said Vidra upon the founding of the Remagine fund. "The entertainment-tech sector has tremendous momentum, and Israeli founders are expanding at a rapid pace in this world and we recognize huge potential in it."