Appointments
Corsight AI appoints Giora Eiland to its Board of Directors
The company was established as a joint venture between Cortica and Awz Ventures in 2019
Venture capital firm Awz Ventures has announced the addition of Maj. Gen. (Res.) Giora Eiland to the Board of Directors of Corsight AI, which will help the facial recognition company expand into international Homeland Security markets.

Eiland served in the Israeli Defense Force (IDF) as Head of the Operations Division between 1999-2001 and then as Head of the Planning Division between 2004-2006. He then served as the Head of the National Security Council in the Office of the Prime Minister of Israel before serving as interim CEO and consultant in the Givot Olam Oil Exploration Partnership.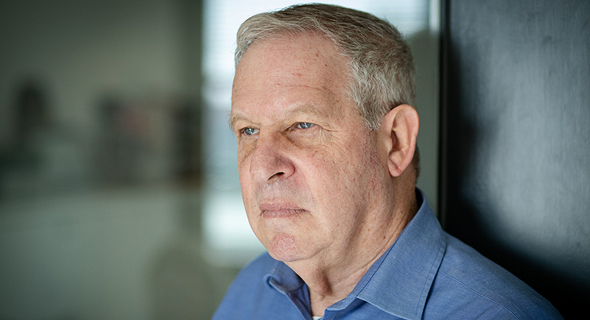 Maj. Gen. (Res.) Giora Eiland. Photo: PR

"The connection between me and Corsight is natural," he said in a statement. "From my experience in the defense market and the private market, the product that Corsight provides, especially in this period, is an unprecedented solution for any country in the world and can bring about faster control of the coronavirus."

Corsight AI is a subsidiary of the Cortica Group, which develops autonomous AI with unsupervised learning abilities, and was established as a joint venture between Cortica and Awz Ventures in 2019. Cortica Group companies act in various fields such as autonomous vehicles (Cartica), automatic baggage security (SeeTrue), and fintech (Fintica).

"We are excited to add Giora to the company board, we believe that due to his extensive experience in the national security field, Corsight will continue growing into new markets and territories and lead the face recognition market in Israel and in the world," added Igal Raichelgauz, Chairman and Founder of Cortica.

The appointment was announced by Awz Ventures, a Canadian venture capital company and investor in Corsight. Yaron Ashkenazi, Founder and co-Manager of the fund said how the appointment "testifies to the strength of the company. We believe that with their help and with the help of significant reinforcement like Giora Eiland, Corsight will continue to lead the field of face recognition in Israel and around the world. Giora is an experienced figure in the field of management, strategy, and process management in large and significant organizations."

Eiland joins other prominent members on the board of directors, including former head of the CIA R. James Woolsey Jr. and the former FBI Deputy Chief of Staff Oliver Ravel.