Every criminal on the planet is your next-door neighbor, says At-Bay CEO
For SMBs, the security game has changed from simple locks and keys - now the threats can come from all over the world
Cyber insurance company At-Bay has warned small and medium-sized businesses that threats against their organization can come from all across the world, and it may be time to close some of the gaps in their infrastructure that are open to hackers. Speaking with CTech, co-founder and CEO Rotem Iram compared it to open or locked windows on a house.
"When you buy a house, you know how many windows and doors it has," he explained. "When you're the IT equivalent of a house, it has 5,000 different windows and doors and you have no idea where some of them are. Some of them come open by default and you don't even know it. You just bought a house that has a window that's open by default, and if you don't close it, then that's what attackers look for. They don't even try to do anything fancy, they just walk around and try and find a window."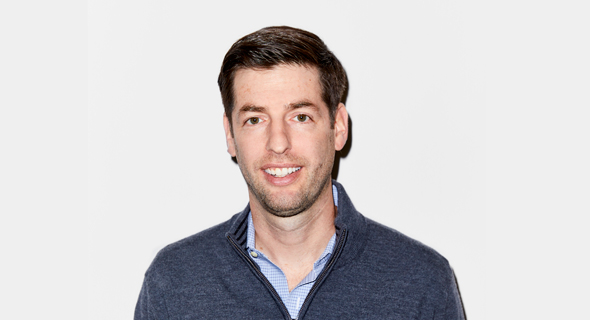 At-Bay co-founder and CEO Rotem Iram. Photo: At-Bay

In recent months and years, and even more so since the transition to remote work and the widespread adoption of ecommerce, the demand for such cybersecurity services and protection have skyrocketed due to an increase in attacks seen across the world. Cybersecurity Ventures predicted that in 2021 there will be a ransomware attack on businesses every 11 seconds, and Iram believes that 60% of those will fail to recover from such an exfiltration of their information.

At-Bay is a cyber insurance company designed to help businesses manage their risk against digital threats. What was once limited to 'simple' data hacks has since evolved into ransomware attacks, where hackers take your information hostage in exchange for Bitcoin in return. The cryptocurrency, which is decentralized and anonymized, has proven itself to be the perfect means of profiting off these kinds of attacks.

"Even though the technology of blockchain is exciting, the current and only real viable application for cryptocurrency is crime," he told CTech. "My own perspective is that it is a net-negative on the world right now. It may end up being a net-positive in the long run, if and when we build significant and productive technology on top of it, but right now this is mostly done to facilitate crime."

At-Bay's policy plans and premium prices for businesses vary in price based on a myriad of parameters, including revenue streams (and how much money organizations risk losing), what industry the company is in, or how many private records are stored which have the potential to be stolen or exploited. Currently, it offers up to $10 million in limits to businesses up to $5 billion in revenue for both primary and excess products, in most classes of business.

It also adds the proxy of how dependent a company is on technology - something that more and more companies rely on each year. The more your company is connected to the internet, of course, the more likely it is that it is susceptible to attacks from anywhere in the world.

"If a foreign government attacks our country, we have the military," Iram explained. "And we have the FBI or police if there's the mafia or organized crime. If a criminal on the corner of my street comes into my shop, that's when I need to defend it on my own. I need bars on my windows, locks on my door, and a safe if I keep money. Today, every criminal on the planet is your next-door neighbor… you're getting small businesses that are up against the Chinese military or the Russian mafia, and it's not a fair fight."

One of the ways that At-Bay helps these companies protect themselves is by running a technical analysis of its customer's systems. It takes on the vantage point of an attacker and runs a penetration test on the organization. According to Iram, it's the equivalent of trying to break in without 'actually' breaking in. "What that does is it helps us to identify meaningful issues in security that an attacker could exploit and we amalgamate your policy or even decline it if you have significant issues," he explained.

At-Bay was founded in 2016 by Iram and Roman Itskovich, who serves as the company's CRO. In December 2020, At-Bay raised $34 million in a series C round led by Qumra Capital, in the same year it had completed a series B. At the time, it was also revealed that Microsoft's M-12 fund doubled its investment in them. To date, the company has raised some $91 million and plans to hire an additional 40 employees to add to its 85-person team based in Israel and the U.S.