NeVeR Again VR seeks funding for digital project immortalizing Holocaust testimonies
The project aims to serve as a digital reminder of the atrocities from actual survivors and their relatives
A fundraising project has been launched to help integrate authentic testimonies of Holocaust survivors with Virtual Reality (VR) as the world soon prepares for a life without living survivors. The project, which is currently seeking 500,000 NIS ($155,00), will use volumetric video by Tetavi to immortalize survivor stories through VR.
Each day, around 40 Holocaust survivors die and soon there will be no living survivors of one of the darkest periods in Jewish, and human, history. As well as a diminishing survivor population, social media and the rise of online hate has made Holocaust denial and anti-Semitism more prominent than in recent years.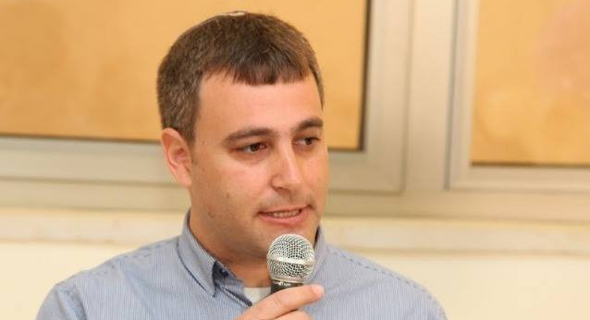 Roey Friedman. Photo: PR

"I have realized that the most powerful and tangible way of conveying the story of the Holocaust is to do it in a direct method, without filters," explained Roey Friedman, grandson to Holocaust survivors and head of the non-profit project NeVeR Again VR, responsible for bringing these stories back to life. "VR allows us to provide access and to create an emotional connection that can be used to convey this to hundreds of thousands of young people across the globe."

For decades, Holocaust survivors have spoken at schools and events sharing their experiences with students. While nature takes its natural toll, Friedman wanted to ensure that future generations would be able to hear these real stories from the actual person, years into the future so their memories will never be forgotten or lost.

Friedman explained that he hopes for three main methods of adopting the technology: First, as AR programs on smartphones so families can hear from survivors at home; second, as VR headsets that can be used in schools and conferences; and finally as an extension on the Google Arts and Culture section of Google Chrome for educational purposes.

Access to each survivor will be stacked depending on the brutality of their story. "There will be a few levels and a few kinds of scenarios for little kids who may not go around Auschwitz but they'll learn about Warsaw ghetto, or what it was like living in the forest while running away from the Germans. Less disturbing than Auschwitz," Friedman explained.

The technology might seem gratuitous today, but Friedman wants access to history to be forward-facing for future generations. "It's the same as it was in the past," he told CTech. "You had the radio and then they thought 'why did you need to put it on the TV?' It's the same thing. We have interviews on the TV but it's a lot more powerful on VR."

Friedman recalls a project that Facebook conducted with a small number of VR headsets provided by Oculus showing Anne Frank's home in Amsterdam. "After about two minutes, you completely feel like you're there, and that's the experience I want them to feel when walking with the survivors, and they're explaining what they went through."

The need for such a technology comes at a time where older generations are staying home due to Covid-19. Increased health risks mean that voices and stories can still be told from survivors around the world, albeit digitally. NeVeR Again VR already has eight interviews recorded and two interviews (Hebrew and French) fully digitized for VR use in a prototype that is available for everyday use with AR technology via a cellphone. The project hopes to expand into VR sets in the future and be fully available to audiences in museums, exhibitions, or conferences.

"It can help people who encounter antisemitism know what to answer," said Friedman when asked about the rising threat of Holocaust denial on social media platforms. "You can't go to my father and tell him there wasn't a Holocaust... I can give you a VR set and listen to him and what he has to say. It's a lot more emotional than telling the story or passing it on."

The project is another way in which people today are utilizing technology to tell the story of the Holocaust and its survivors. In April 2019, 'Eva.Stories' joined Instagram and retells stories of the Holocaust on the social media platform to more than a million followers around the world.

Currently, NeVeR Again VR is seeking funding and hopes to reach its target by the upcoming Israeli Holocaust Remembrance Day on Wednesday evening, April 7, 2021. You can find out more on its page.