Hyundai is the latest carmaker to invest in Israel's UVeye, joining Toyota, Honda, and Volvo
The Korean company's investment of several millions of dollars will bring the total investment by the automakers to $40 million
Even in days that the Israeli autotech industry is flush with frequent orders and investments from abroad, there are not many companies that can say that four major car manufacturers have invested in them.

Tel Aviv-based vehicle inspection startup UVeye Ltd., announced on Tuesday that Hyundai has become the latest automaker to invest in it, joining Toyota, Volvo, and Honda. The Korean company's investment of several millions of dollars will bring the total investment by the automakers to $40 million. The company, which also has offices in the U.S., Germany, and Japan, has raised an estimated $50 million in total.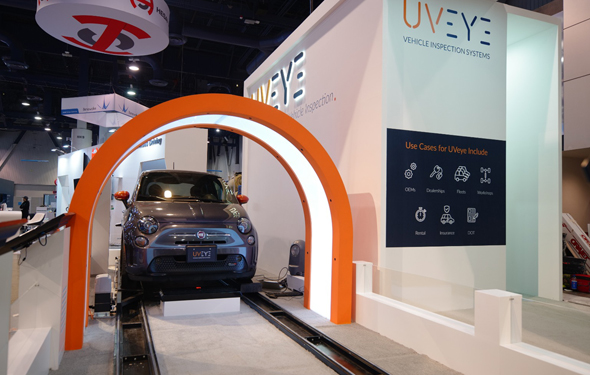 UVeye's vehicle inspection system on display at CES 2010. Photo: PR

According to the company, Hyundai is examining using its inspection technology that employs sensors and cameras along with machine learning and computer vision software for the automatic external inspection of vehicles, for its production lines as well as for used car sales activities.

Founded in 2016 by brothers Amir and Ohad Hever, UVeye started its journey in the defense sector but quickly transitioned to the civilian market.

"We are already working with Hyundai on several projects around the world involving the rapid scanning and detecting of vehicle malfunctions, by using AI and computer vision," CEO Amir Hever said.