"In the not too distant future, Taboola will be worth $10 billion"
Taboola CEO Adam Singolda and ION CEO Gilad Shany share their thoughts on carrying out the first fully Israeli SPAC
Taboola on Monday became the second Israeli company after Innoviz to merge with a SPAC, which itself is Israeli. As reported by Calcalist, Taboola, which was founded and is run by Adam Singolda, has signed a merger agreement with ION Asset Management's special-purpose acquisition company at a post-merger valuation of $2.6 billion.

The SPAC has $259 million in its coffers that will be deposited into the hands of the Israeli content recommendation company. The SPAC raised an additional $280 million from American investors like Blackrock, Fidelity, and Baron Capital as well as Israeli institutional investors like the Phoenix. Of that, $135 million will also go into the company and the rest will be used to cover the deal's expenses and the purchase of secondary Taboola shares from existing investors.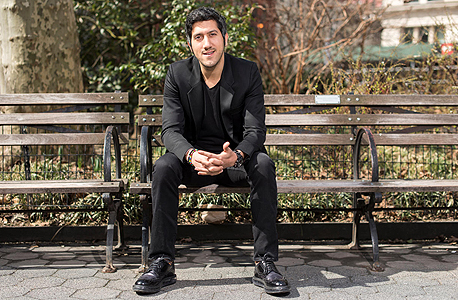 Taboola CEO Adam Singolda. Photo: David Pexton
Together with the $200 million already in Taboola's coffers prior to the merger, the total will reach $600 million. The SPAC, which is traded on the NYSE under the IACA symbol, responded to the deal by climbing 25%.
"I am very excited that we have reached this point," Singolda told Calcalist on Monday. "Thirteen years ago I embarked on the path with a small core of super-developers who I met in the military and seed investors who believed in me. We overcame many challenges along the way, we built amazing partnerships with publishers, we helped advertisers reach enormous audiences. I had to pinch myself to make sure I wasn't dreaming. As an outcome of the issuance, we will be able to significantly expedite our growth, both by expanding our development team and by acquisitions."
Why did you choose to go for a SPAC instead of an IPO of your own?
"We decided to go for the SPAC because it allowed us to work with ION, a partner we really wanted, who believes in our vision, and our values. I believe there is a challenge for the open web to compete with the 'closed gardens,' the platforms owned by the giants, and I believe that open web is very important for the world. Taboola brings technology, scale, and a direct link to thousands of advertisers to aid the open web."
"This isn't the last deal"
"We are proud to be launching the first Israeli SPAC, and had wanted to reach a deal with an Israeli company from the get go. Our goal from the start was to bring a leading Israeli company to Nasdaq. This won't be ION's last deal. It will be followed by further SPAC mergers that will link the Israeli market to the U.S. market. I see it as a calling," ION CEO Gilad Shany told Calcalist. "We are big believers in the Israeli market. You and I have a lot of capital lying in Israeli pension funds. The money failed to reach the tech market because of the 2000 bubble bursting and when things happen in the U.S. market the Israeli savings market isn't impacted by them. Israel is home to world-leading tech companies and it is important that they don't feel detached from the Israeli market."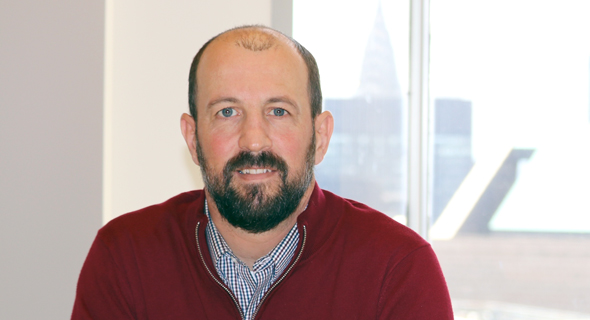 Gilad Shany. Photo: PR
How was the connection with Taboola formed?
"I have known Adam for several years. We concluded our SPAC IPO at the same time that they called off the merger with Outbrain and started thinking about their next steps. All the stars aligned perfectly. I will be joining the board of directors and am excited to be joining the likes of Adam, Hemi Peres (Pitango's representative on the board) and others," Shany added.
ION operates a private equity fund that invests in companies such as Fiverr, Monday, and SimilarWeb, a hedge fund that invests in traded stocks, and a division dedicated to raising capital for SPACs. The fund has raised $500 million and already returned $150 million to its investors. It is currently in the process of raising another similar fund.
Shany noted that most of the SPAC investors were Americans, not Israelis, but that a large chunk of the money was Israeli. "Taboola is an incredible company and I am happy to be joining it. Adam is an amazing entrepreneur and this was his first job after the military. It is a first step for Taboola, but not its last in the public market. There is a lot still to do. In the not too distant future, we will see Taboola valued at more than $10 billion. The rise in the share price indicates that investors think the stock was undervalued," he said.
Taboola's results yesterday were impressive and may justify its decision to pull out of the planned merger with Outbrain. Asked about the causes for the merger breakdown, Singolda said "the Outbrain acquisition didn't come about because we evaluated that the original terms of the agreement were unreasonable for our investors once we examined the two companies' 2020 growth rate."
Taboola, which is active in the content recommendation space, was founded by Singolda in 2007. The company works with media companies and international publishers, competing with Google and Facebook. In Taboola's market, ad revenues are split between the publishers and the content recommendation companies, which receive 30% of the income.
Taboola recorded a gross income of $1.2 billion in 2020 and was left with $375 million after the publishers got their cut, representing a 28% increase compared to 2019. Its EBITDA was $106 million, with $34 million coming in as direct profit. The company estimates that it will grow by 17.5% in 2021 and a further 16% in 2022.
Taboola plans to invest $100 million in research and development this year. The company announced that it plans to buy back some of its shares at an estimated cost of $150 million.