Israel's Verto aims to save SMBs with online 3D product mapping
With smaller shops struggling to keep up with retail giants online, Verto's technology allows smaller players to take 3D images of e-commerce products - all with a simple smartphone
Israel-based Verto has developed a technology that can create 3D renders for e-commerce companies without additional equipment or professional settings. Using a smartphone, retailers can capture 10 images of a single product - such as a ring, watch, or necklace - and send them to Verto who can create the file in 48 hours.

"When someone wants to open an e-commerce store, there are solutions available to help them to build their site, advertise it, receive billing, and more," explained Verto co-Founder and CEO Nadav Dadon. "The most complex thing today is how to take the photos of the items for sale. It's actually the one thing that isn't automatic or integrated and we believe it's one of the most important parts of e-commerce."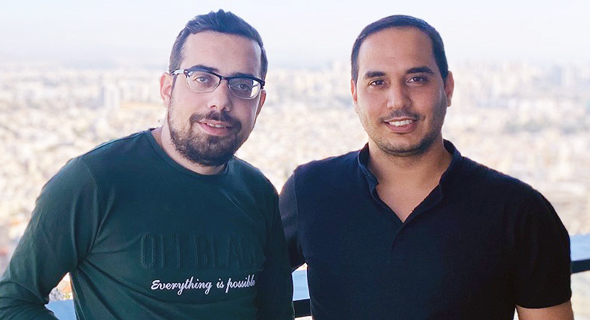 Verto's co-founders Didi Dvash and Nadav Dadon. Photo: Verto.AI

According to Dadon and his co-founder, Didi Dvash who serves as the CTO, standards for online marketplaces have risen due to Covid-19. Now that more people are shopping online, all retailers must reach baseline standards that require products to have a certain background, with certain lighting, in order to attract customers. Verto can help level the playing field for SMBs who may not have the budgets to make their products pop in the same way as the big players.

The cost of Verto's service depends on the package and whether the retailer wants images, movies, or 3D rendering. However, the team says its AI can extrapolate all the data it needs from 10 photographs and make entirely rendered 3D displays in just a few hours. Within two days, retailers will have the deliverables for what Verto claims can be half the price as using a traditional studio or photographer.

"As a (large) enterprise, you can invest money or pay a lot to create the best picture of your item," explained Dvash. "You can bring your best photographer or send the items into a studio, you can invest money and get perfect results. The people who are going to your website can see the pictures and will buy them. As an SMB, you can't put a lot of money into it, and this is how Verto helps."

Dadon and Dvash met in a programming course during their service in the IDF's 510 unit, which exposed them both to algorithmic programming and forming 3D objects. What started as a way to spot high-level projects has since been translated to e-commerce and retail services.

"Customers are expecting more," continued Dadon. "They are savvy online users, and they have high expectations… They expect to look and examine the items they buy from all angles and in a tangible way. Businesses must understand that in order to participate in the e-commerce field along with the 'big players', they need to create this experience and the feeling of security with the customers."

Verto was founded in 2017 and today has eight employees serving five markets, including Israel, the U.S, Canada, Japan, and Europe. It has received $1.8 million from the Israeli Innovation Authority as well as an additional $300,000 from private investors. While starting with jewelry, the company expects to expand its service to furniture and eyewear markets in the future.