JFrog and Docker announce partnership to improve quality and performance in app development
The partnership provides developers who use JFrog Cloud with unlimited access to Docker Hub to simplify cloud-native application development
Binary Repository solution and software distribution social platform JFrog has announced a partnership with Docker, a provider of collaborative app development platforms for developer teams. As such, SaaS developers will be provided with unlimited and premium access to components of Docker Hub to streamline the developer experience.

JFrog Artifactory is a universal software package management solution to host and manage software artifacts, container images, and Help Charts. Its users often mirror container images hosted on Docker Hub, and so the integration provides developers with secure, central access for public and private container images.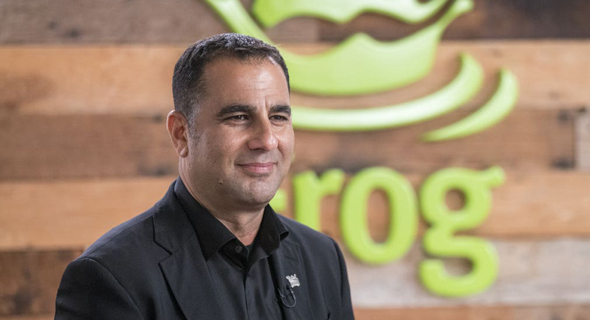 Shlomi Ben-Haim, Co-founder and CEO of JFrog. Photo: Bloomberg.

"We are extremely excited to provide Artifactory users a joint solution that focuses on a first-class flow of containers from the hub to the local registry," said Shlomi Ben-Haim, Co-founder and CEO of JFrog. "JFrog has always prided itself on our 'too integrated to fail' approach with our robust, vibrant ecosystem of integration partners. Docker Hub is the heart of any container lifecycle and serves modern developers, and we're proud to offer developers and the cloud-native community an unmatched experience using the 'Frog and the Whale' to drive their applications faster."

The partnership will offer SaaS subscribers to JFrog's DevOps platform offered on AWS, GCP, and Azure access to content on Docker Hub, a developer experience for delivering cloud-native applications, dedicated channels for customers, and an overall foundation for future collaboration in the future between the two companies.

"At Docker, our mission is to help developers bring their ideas to life by conquering the complexity of app development," said Scott Johnston, CEO of Docker. "The combination of Docker with... JFrog Artifactory, which can scale with very large workloads, reduces friction for developers and gives them confidence in their application components, allowing them easy onboarding to a Docker subscription and more time to focus on building great apps."

Johnston added that Docker is "excited to work with JFrog on this initiative and looks forward to our continued partnership to enable high-velocity cloud-native application development for our joint customers."

JFrog was founded in 2008 by Ben-Haim with Yoav Landman and Fred Simon, who serve as CTO and Chief Architect, respectively. It has thousands of customers including Fortune 500 companies to host and manage their software needs. It is currently listed on the NASDAQ and valued at more than $4 billion. Docker is a software platform allowing users to build, test, and deploy applications quickly. It was founded by Soloman Hykes and Sebastien Pahl during Y Combinator in 2010.