DriveNets raises $208 million in series B round, attains unicorn status
D1 capital led the round, the company aims to recruit employees for its R&D, product, and sales teams
Israeli networking software company Drivenets Ltd. announced on Wednesday that it had completed a $208 million series B funding round at a valuation of $1.3 billion. The new capital brings the total it raised so far to $325 million. The round was led by new investor D1 Capital Partners with significant follow-on investments from existing investors Bessemer Venture Partners, Pitango and Harel Insurance, who invested nearly $14 million in the round. New investor Atreides Management also participated in the round. Calcalist learned that there was great interest in participating in the round, with some of the offers reaching $400 million, before D1 was finally selected.

"Our new investor was known as the most successful hedge fund in the world in 2020. In terms of business partners, we are currently working with 36 companies, all top tier ones," Ido Susan, DriveNets co-founder and CEO told Calcalist. "The train has left the station and we have tens of millions of dollars in sales."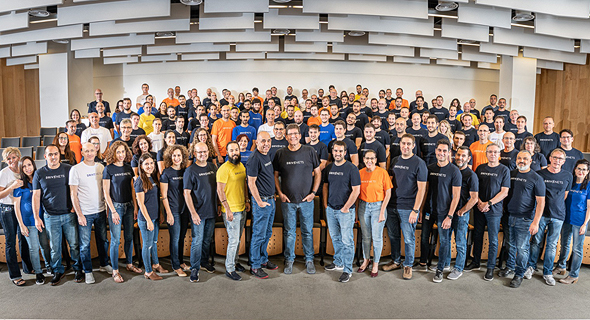 DriveNets Team. Photo: Guy Tayeb

"The telecommunications giants like Cisco, Nokia, and Juniper, who compete with us are not sitting on the fence waiting to develop a system like ours, but we will overcome it, just like VMware beat out the other giants," Susan said. "I still have many friends at Cisco and competing with them isn't easy for me. But you have to realize that the vital internet infrastructures are changing and the prices aren't changing fast enough. Our technology changes everything. The future of internet infrastructure is in software."

DriveNets currently employs 320 people, 220 of them in Israel. Susan estimates that the company will grow significantly in 2021. "We work opposite clients and I need many people. We will expand our R&D, our product, and the entire sales mechanism. We have a large office in the U.S. and ones in Japan, India, and Eastern Europe."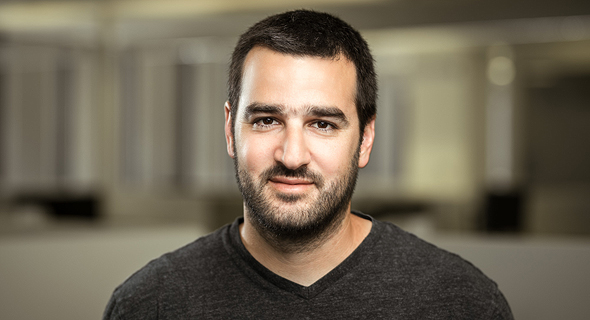 DriveNets CEO Ido Susan. Photo: Doron Letzner

The company was founded in 2016 by Susan and Hillel Kobrinsky. Prior to DriveNets, Susan had founded Intucell, which was acquired by Cisco in 2013 for $475 million and has since been sold on. Kobrinsky had previously founded Interwise, which specialized in online conference calls and was sold to AT&T for $121 million.

DriveNets' goal is to accelerate network growth, improve network economics and enable the delivery of new services at the network edge. DriveNets runs on standard white boxes based on merchant silicon, opening the traditionally locked networking market to more players and services. DriveNets Network Cloud is already deployed as the core routing solution for AT&T, which is one of the largest networks in the world.

"We expect that DriveNets will continue rolling out transformative solutions and establish itself as a preeminent Infrastructure-as-a-Service vendor," said Dan Sundheim, Founder of D1 Capital Partners. "We are excited by DriveNets' potential to dramatically change the architecture of this industry."