HR Post Covid
For HR leaders, one of the most important things "is to see the people," says StackPulse
It's one thing for companies to adapt to social distancing and remote working, but StackPulse was founded in it
Despite Covid-19, StackPulse has still seen impressive growth. After coming out of stealth earlier this year with $28 million in series A, the automation platform for site reliability engineers now needs to focus on hypergrowth - all while staying home.

"The main disruption, and a very significant one, is the fact that we couldn't meet all the team every day, feel their energy and build informal relationships," explained StackPulse's VP HR and Ops Karin Ophir Zimet. "As an HR leader, one of the most important things for me is to see the people – see their eyes, their body language, discover how they feel without asking them… and yet I think we managed to create a special bonding between the team in Israel and the U.S, although we are apart."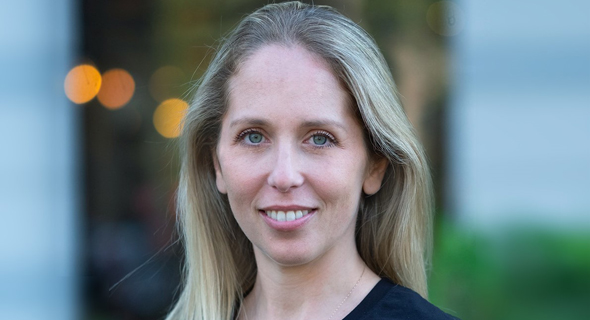 StackPulse's Karin Ophir Zimet. Photo: Guy Hamoy

Ophir Zimet has joined CTech for its HR Post Covid series to discuss how the company managed to navigate its first year during a deadly pandemic - and even pick up some pocket change along the way.

Company Name: StackPulse

HR Leader: Karin Ophir Zimet (VP HR and Ops)

Field of Activity:

StackPulse Reliability Platform brings engineering methodologies and code-based automation to incident response and management - helping teams detect, analyze, and remediate service interruptions in ways IT service management tools cannot.

Number of employees/location: 35 employees in Tel Aviv, New York, and Portland

Professional background of HR Manager: I'm passionate about people and creating a great environment to work in. I came from the business sides in the financial industry as an executive assistant to the CEO in one of the largest investment houses in Israel and serving on the Board of Directors of a number of the group's subsidiaries.

In this role, I came across and managed major processes in strategy, business, and marketing fields being engaged with the company's management team and employees.

Next, I took the role of VP HR of the group with all the excitement and challenges of managing a great team of 22 HR professionals, and serving more than 900 employees.

After 3 years of this great experience, I joined the tech industry in a new startup, Luminate Security, which was acquired by Symantec Corp after two years. As the HRBP of Symantec Israel, I experienced working in a large U.S corporate and managed major processes with the World-Wide HR team, but when former Luminate founders established StackPulse, I was more than privileged to join them and build a new, product-led company.

On a scale of 1-10, how much did the coronavirus pandemic disrupt operations at the company?

The company was founded on January 1, 2020, so Covid-19 was part of establishing the company. We didn't stop recruiting and developing our product. The main disruption, and a very significant one, is the fact that we couldn't meet all the team every day, feel their energy and build informal relationships but we did manage to create meaningful time in alternative ways. As an HR leader, one of the most important things for me is to see the people – see their eyes, their body language, discover how they feel without asking them – and that was more challenging, and yet I think we managed to create a special bonding between the team in Israel and the U.S, although we are apart. Our main focus this year is to grow our team, create a diverse and professional group that will focus on our missions, work as a team and enjoy the ride building a world-class company.

What interesting technological tools do you use in employee management/recruitment?

As a new company, we didn't add a lot of tools as it's easy to create one-on-ones and team meetings without getting lost. We did add an HR and recruiting system, as we are planning to at least double our size in the coming year. As a growing-fast company, which grew to 35 employees in a year, we created an internal knowledge base to support employee onboarding. Each new employee that started working in StackPulse has a very, well-planned onboarding process, which helps in the "long-distance relationship" we are facing those days. As a company that believes in people, we invest our resources in our employees and build a personal and professional growth plan.

What positive and/or negative impact did the outbreak have on the human capital of the company?

I believe that the positive side is that we had the chance to focus on our company's mission and purpose and create a place for our team that is stable, growing, and in a very interesting and developing field. We also had a chance to spend more quality time with our families, and it gave another aspect of our team - not only at work but also with their families, kids, and personal surroundings. The great thing to see is that although we are sitting away from each other, we want to engage on a daily basis, and not only work calls. We set a daily teatime where we just talk, we use Slack for industry highlights and jokes, daily team meetings, and company meetings.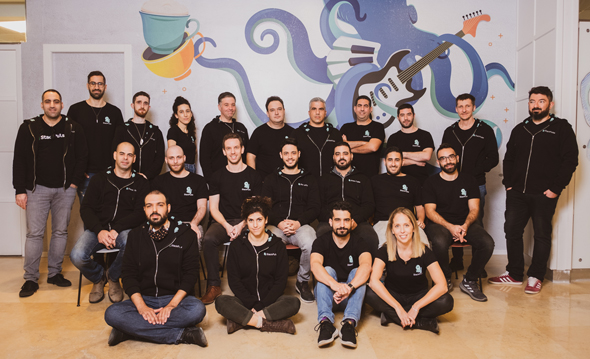 The StackPulse team. Photo: Guy Hamoy

The negative impact is that we could not meet our U.S employees in person since we can't travel abroad. From the moment the U.S team joined the company we've been working very closely but the real face-to-face (and not in pixels) handshake is missing.

What are the two major challenges you are coping with these days?

We are building a world-class company. We are planning to grow even faster than the first year, with new customers, talents, and product. Building a new company is always interesting, challenging, and exciting, and nowadays even more - not only because we grow fast with new talents, but we have to build together a strong, definite culture that will unite everyone, in Israel and the U.S, and all without meeting in person. I believe that one of our greatest achievements is that we have a unique, smart, and great team that makes it much easier. With them and the new talents we will add, we will continue to focus on our company goals, team growth objectives, values, and culture.

Are you actively recruiting? If so, what is the process and where can the applicants find you?

We are in hyper-recruitment mode and our goal is to at least double our team by the end of the year. We're looking for team-players, talented and passionate people who love to contribute their knowledge and learn from others, and ones that will fit our culture and core values.

The hiring process is professional, short and to the point. We are looking for employees that are eager to grow themselves, the product, and the company. We are focused on people that have a unique approach to challenges and opportunities and those that are searching to be a great team-player. We are now looking for VP Product, Senior Software Engineers, Community Manager and more positions in Israel and worldwide. Check out our open positions on our new website at https://StackPulse.com/company/

Which changes forced upon you by the circumstances will stay in place after Covid-19 is over, and which are you most eager to revert back to normal?

I believe we will leave the option of working from home a few times a week, but we would love to see everyone! We understood that it is possible, the company is working great from home but no doubt it's different. We miss the shared meals, events, laughs together and we would really like it to revert back to normal.