Israeli tech execs launching $100 million Nasdaq SPAC
Moringa Acquisition is led by former executives from SimilarWeb and Stratasys and is aiming to acquire a mid-size Israel-related technology company
A new Israeli SPAC is on course for a $100 million initial public offering on Nasdaq. The company, named Moringa Acquisition, recently filed a prospectus and is led by former senior executives at Israeli tech powerhouses SimilarWeb and Stratasys. Heading Moringa Acquisition is Ilan Levin, the former CEO of 3D printing company Stratasys, with Gil Maman, who previously served in senior positions at Stratasys and SimilarWeb, to serve as the CFO. Also involved are Dan Yalon, an executive at SimilarWeb, working as a consultant; and Ruti Alon, a former partner at venture capital fund Pitango. The underwriters of the offering are EarlyBirdCapital and Moelis & Co.
Moringa said it plans to focus on "mid-size Israel-related technology companies that have a proven model of commercial success and a track record in generating and growing revenues," though it will also "seek to identify companies that are developing disruptive technology."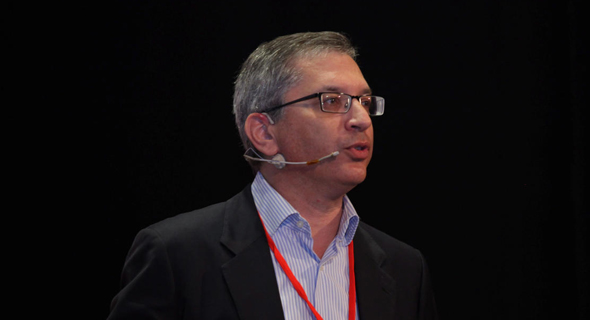 Ilan Levin, former CEO of Stratasys. Photo: Amit Shaal
"Our acquisition strategy is to identify and complete a business combination with respect to an untapped opportunity within our target Israeli high-tech industry and offer a public-ready business a facility through which to enter the public sphere, access capital markets and advance its priorities," read the company's prospectus. "We believe that we are uniquely positioned to leverage our sponsor's and its members' successful track record growing Israeli technology companies into large, successful publicly-traded entities, and their deep network of contacts and corporate relationships around the world, and in our target region, Israel, in particular."
Merging with SPACs (special purpose acquisition companies) has become a popular way for companies to enter stock exchanges this year. SPAC companies have a limited window, usually of two years to begin activity.
Over the past week alone, Israeli content recommendations platform Taboola announced it had signed a deal to merge with SPAC ION Asset Management at a valuation of $2.5-3 billion, Israeli Otonomo Technologies declared it was going public via a SPAC at a $1.4 billion valuation and it was reported that REE was heading to Nasdaq through a SPAC at a $3.1 billion valuation.