Report: Hippo heading to Wall Street at $5 billion valuation
The Israeli founded insurtech company is in negotiations with SPAC Reinvent Technology Partners, that includes Zynga Inc. founder Mark Pincus and LinkedIn co-founder Reid Hoffman as its lead directors
Insurtech company Hippo, founded by Israelis Assaf Wand and Eyal Navon, is in negotiations to go public through a merger with special purpose acquisition company (SPAC) Reinvent Technology Partners, that includes Zynga Inc. founder Mark Pincus and LinkedIn co-founder Reid Hoffman as its lead directors, according to a report on Bloomberg. The combined company is set to be valued at more than $5 billion.
According to Bloomberg, the deal isn't final and may even completely fall through.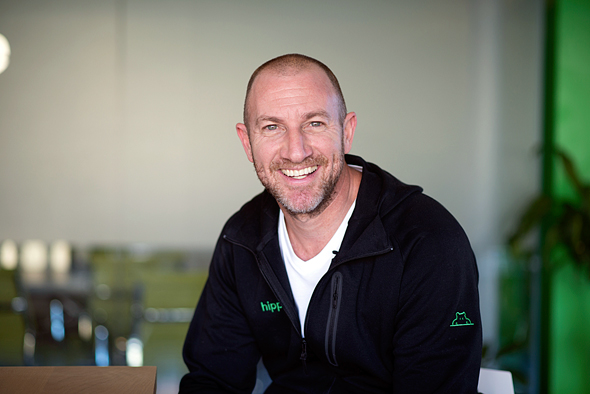 Hippo CEO Assaf Wand. Photo: Hippo

Hippo received a $350 million investment at a $3 billion valuation last November, just four months after raising $150 million at a valuation of $1.5 billion. The most recent massive capital investment was made by Japan's Mitsui Sumitomo Insurance Company, a subsidiary of MS&AD Insurance Group Holdings, Inc. The investment was aimed to support Hippo's product roll out in additional U.S. states and help it achieve its goal of reaching 95% of the U.S. homeowners population in the next year, as well as providing additional capital for its insurance and reinsurance companies. The investment solidifies the strategic partnership between the two companies, which began with MS&AD Ventures' initial investment in Hippo's series E funding round in July. Dragoneer and Ribbit Capital joined existing investors Felicis Ventures and Iconiq Capital last July, with Israeli institutional investors also playing a significant part in the round. Clal Insurance, investment house Psagot and Poalim Capital Markets joined forces with VC fund FinTLV and set up a designated company that invested $55 million in Hippo to hold close to 4% of the company.

Hippo analyzes data from municipal building records, satellite imagery, and smart home devices to enable customers to instantly qualify for coverage. The company also monitors the insured assets and lets users know when repairs or weather protections are needed.

Reinvent raised $690 million in a September initial public offering and its shares have climbed about 11% this year, giving it a market value of $1.1 billion.

Hippo and Reinvent didn't respond to Bloomberg's requests for comment.