JVP raising new $450 million growth stage fund
The trend of raising growth-orientated funds signals the high demand for substantial investments in growing Israeli companies
Erel Margalit's venture capital fund Jerusalem Venture Partners (JVP) is raising a new $450 million fund to invest in late-stage companies according to documents filed to the U.S. Securities and Exchange Commission.

Calcalist has learned that the new fund, believed to be in the final stages of raising capital, has already begun investing in several growth companies, among them JVP portfolio companies like Leadspace, which just raised $46 million, Quali Systems that raised $54 million, and others. In 2019, JVP raised a $220 million fund to invest in early stage startups.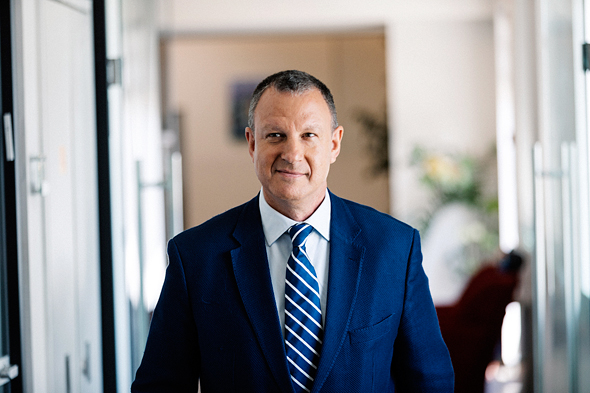 Erel Margalit. Photo: JVP

The new fund is among the largest raised in Israel in recent years, second only to Marius Nacht's $750 million aMoon.

Other significant growth stage funds that were raised in the last two years include Qumra Capital, which raised $260 million in 2020, Viola Growth that raised $280 million in 2019, and Pitango that raised $250 million in 2020. Also of note are Glilot Capital, which raised $170 million for a growth company after having focused for many years on early stage companies as well as Peregrine Ventures, which raised $300 million for a life sciences-focused growth company investment fund.

The trend of raising growth-orientated funds signals the high demand for substantial investments in growing Israeli companies, investments that often come at the expense of investments in new or early-stage companies. The Israeli funds are forced to compete with foreign, and particularly U.S.-based funds that often raise hundreds of millions of dollars and invest in multiple Israeli companies. A striking example of that is Insight Partners, which has invested in a large number of Israeli startups.
JVP Partners at the Margalit Startup City Jerusalem launch, 2020

In recent years, Israeli venture capital funds have avoided launching funds in excess of $300 million, fearing they would not be able to pay back their investors. A $450 million fund is expected to pay its investors back $1.5 billion in order to be considered exceptionally profitable. Most Israeli growth funds, particularly those that invest in tech companies operate on $250-$300 million in investors' capital, with early stage funds, normally sufficing with $100 million at most.

JVP's decision to raise $450 million attests to investors' belief that the next few years will resemble the present one, and that a large number of significant companies will require a lot of capital.

Another influencing factor is the belief that the fund has sufficient quality companies to invest in and that they will generate impressive returns on investments (ROI), such as CyberArk, where JVP bought most of the shares in and later sold for billions of dollars.

To date, the Jerusalem-based fund has raised nine funds totaling $1.5 billion. The new fund will be JVP's third growth fund, with the first two raising $100 million each, which are estimated to have garnered it handsome returns at high multipliers.

JVP said that at the moment it was prevented from responding to the report.