The fight for gamers will be "worse than a World War," according to Incredibuild CEO
As game developers move from on-prem to the cloud, companies like Microsoft and Nintendo will be competing against Amazon - for the eyes of 2.7 billion players
"When you ask Microsoft today who their biggest competitor is, they're not going to say Nintendo, they're going to say Amazon," explained Incredibuild's CEO Tami Mazel Shachar. "And that's because they understand that at the end, when it comes to gaming, everyone is fighting for the 2.7 billion gamers and everyone understands they need to give content through the cloud."

The gaming industry, in large part due to Covid-19, has seen explosive growth in the last year. With more people staying at home and observing social distancing measures, the sector has grown into a whopping $160 billion industry, with no sign of slowing down. For companies like Incredibuild, which helps accelerate CPU processing times for developers, its solution can mean fight or flight for those vying for our eyes - and our joysticks.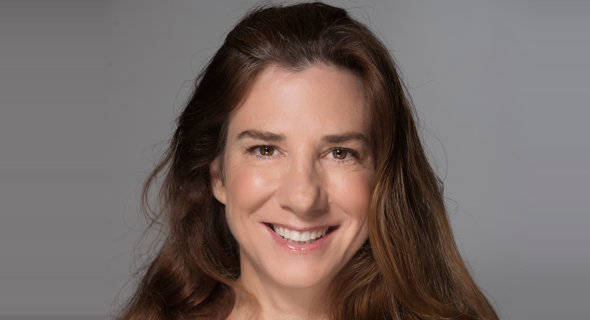 Incredibuild CEO, Tami Mazel Shachar. Photo: PR

"Gamers have less patience or tolerance than anyone in the world for something that is less than perfect in terms of graphics, features, or quality," explained Shachar. According to her, Incredibuild's technology can lower computer wait times from hours to minutes, and minutes to seconds. This means that for a gamer, when "the only thing he cares about is how quickly and how great his experience is", the performance provided by these game developers is essential.

Today, conventional consoles are slowly being replaced with cloud-based gaming services, meaning that consoles made by Nintendo or PlayStation, selling exclusive gamers for their devices, will soon be overtaken by services from Amazon or Google. "A bit like how Blockbuster disappeared when Netflix came along offering content and becoming the owner of the space, I think the gaming industry is going to go through that," Shachar predicted. "It's going to take time, mainly because of the ability of the network and the bandwidth to allow us to enjoy the gaming in a way we can control it."

This move to the cloud for the gaming industry will decentralize the content that game developers are fighting to make, unlocking a new space that is not loyal to any particular console. "The gaming arena is moving to a war between Microsoft, Amazon, and Google, which are understanding that they will need to create content and that maybe consoles will disappear in the next 10 years. Today, $45 billion is what they make from consoles, it's a lot of money to give up, but if Netflix wasn't smart they would have disappeared along with Blockbuster," she explained.

According to Shachar, Microsoft is currently in good shape - even though it's keeping close eyes on its main competitor, Amazon. It has a cloud service, Azure, and also has a loyal fan base among console players with its Xbox. "This is going to be worse than a World War in terms of their ability to create the best competitive platform because there is a big prize for who is going to take the most," she continued. "I think the Netflix example shows if you can adapt then there is a big prize."

Today, the gaming sector accounts for roughly 60% of Incredibuild's business. As more companies move to the cloud, and more game developers work from their home networks and facilities, then there will always be a need to decelerate CPU waiting times and accelerate different areas of the development cycle. Failure to adapt to the 'new normal' brought on by Covid-19 can have devastating impacts on games and their reputation.

Perhaps the most famous recent example of a gaming studio disappointing its fan base is Cyberpunk 2077. After almost an eight-year wait, fans were left disappointed by its weak graphics, slow response times, and general performance. "Cyberpunk is the only bad example of a company that did not manage to adapt well and released the game too soon with too many features missing and quality issues," noting that people, especially gamers, don't forgive the quality and features of a bad release.

"Covid-19 is all about bandwidth," Shachar added.