Appointments
Sagive Greenspan appointed as new CEO of Priority Software, replacing Andres Richter
Richter is stepping down after seven years, making way for Greenspan, the current General Manager of Finastra Israel
Current General Manager of Finastra Israel Sagive Greenspan has been announced as the new CEO of Priority Software. He is set to replace current CEO Andres Richter, who has held the position for seven years.

In his role as CEO, Greenspan will be responsible for strengthening Priority's growth acceleration in Israel, increasing the company's global presence, continuing technological development, and managing the company's future acquisitions in Israel and around the globe. Today, he is the General manager of Finastra Israel where he managed the global operations of the company's interbank payment products.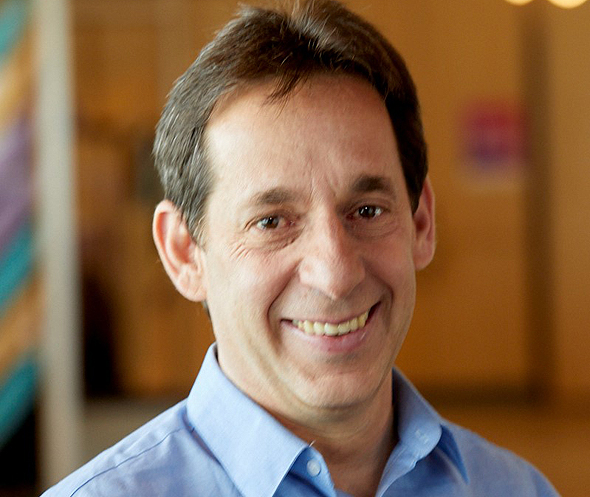 Sagive Greenspan. Photo: Alan Chapelski

"I am joining the Priority family due to the significant impact the company has on a great number of companies and organizations in Israel and abroad, but primarily, for the tremendous potential the company has," Greenspan said in a statement. "Covid-19 has accelerated digital processes that have affected tens of thousands of our customers, and as a core business provider, we in turn, need to accelerate and enable our customers' growth. This will allow them to be more efficient, and become leaders in their field, supported by our technologies and innovation."

Greenspan will be inheriting the product innovation, brand building, and quadrupled growth, both in terms of company revenues and in the number of employees, that was achieved under Richter. In a letter to employees, Richter wrote that he can "look back and summarize this period with great pride, and tremendous satisfaction. No one can realize such achievements on their own – it's all credited to teamwork. I was privileged to meet and work with an exceptional team of smart, creative, hardworking, determined, and committed employees and managers. Each and every one of you is exceptionally unique."

Priority Software was founded in 1986 and provides flexible business management solutions for a variety of organizations in a range of sizes. It improves the efficiency and core elements of enterprise planning, with a focus on finance, manufacturing, logistics, human resources, time and attendance, business intelligence, project management, customer resource management, and customer service and support. In 2014, the company was acquired by Fortissimo Capital and today offers services to 75,000 companies.