HR Post Covid
Grounded: How Atlas LTA managed its aircraft during Covid-19 lockdowns
For a company that works in the skies, Atlas LTA had to adjust how it operated when everything was grounded due to the pandemic
"The most difficult effect of Covid-19 was, and still is, the flight limitations," explained Yulia Lerman, who started as Atlas LTA's Digital Marketing Manager before taking the plunge into HR. "We are looking forward to meeting our customers and suppliers, and for that, we need open skies."
For a company that develops 'lighter than air' aircraft, it is important for the skies to be open. Here's how the company tackled not only the lockdowns in our homes but the complete closure of our skies during the pandemic.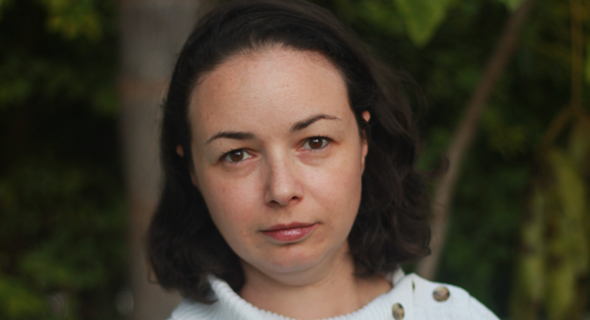 Atlas LTA's Yulia Lerman. Photo: Yulia Lerman

Company Name: Atlas LTA Advanced Technology

HR Leader: Yulia Lerman

Field of Activity: Airships and aerostats construction

Number of employees/location: 30 employees in Israel (Rosh Haayin, Afek industrial park)

Professional background of HR Manager:

I was a digital marketing manager for over a decade, and that was my original position when starting my work at Atlas LTA nearly two years ago. But soon, I had found myself answering the HR questions of other employees and the management. After a while, I was asked to be more and more involved in the recruitment of new employees, company events arrangements, and other HR-related matters. One thing led to another and I decided to dive into the fascinating world of HR management and started HR studies, to fill in holes in my knowledge.

On a scale of 1-10, how much did the coronavirus pandemic disrupt operations at the company?

7 – the recruitment procedure is much more complicated in the social distancing condition. Since we are a small and efficient team, each and every employee has a crucial role in the company's success, so we are putting a lot of effort into the recruiting process. Before even speaking of the professional skills, we need to detect the social skills of the potential employee, and this is difficult to do without meeting face-to-face. We have a few open positions that were not manned yet because of the Covid-19 complications.

Also, we would like to have more social activities that are kept on hold due to pandemic limitations.

What interesting technological tools do you use in employee management/recruitment?

Our website playing a crucial role in the recruitment process. We are receiving CVs via the career section on our website from Lighter Than Air Specialists from all over the world, and that is always excited to hear of people who share our belief in LTA technology.

What positive and/or negative impact did the outbreak have on the human capital of the company?

The most difficult effect of Covid-19 was, and still is, the flight limitations. Most of our customers, suppliers, and companions are operating outside Israel, and the lack of ability to have a face-to-face interaction is making our missions much more complicated and even causing delays in projects.

On the other hand, the Covid-19 challenges brought our team closer together. We have very devoted personnel and we know how to support each other. Since we all are parents to small kids, we found ways to help each other. Sometimes we divided work time from home between the employees and sometimes organized play dates in the office, and even the kids became friends.

What are the two major challenges you are coping with these days?

The biggest challenge was the flight limitations, and Zoom meetings did their best to fill this hole, but, it is not as good as face-to-face meetings.

Since part of our products are going to the tourism and site seeing, the beginning of the crisis was pessimistic with those products, but as the vaccines were presented, we see an increasing interest in those products.

Are you actively recruiting? If so, what is the process and where can the applicants find you?

We are expected to fill a few engineering positions at the end of March and in our factory. Also, few positions will open in the summer. All the open positions are published on our website.

Which changes forced upon you by the circumstances will stay in place after Covid-19 is over, and which are you most eager to revert to normal?

We are looking forward to meeting our customers and suppliers, and for that, we need open skies.

The Zoom meetings are a great solution that can be used much more than it was before. It can save some precious traveling time for transportation. Even though it can't replace face-to-face meetings, in many cases it can be a good solution.