Gen-Xers, not Millennials were the main drivers of Wall Street frenzy, TipRanks data reveals
According to figures compiled by the trade analysis platform investors aged 35-55 are the largest holders of GME and AMC stock
While most of the credit, or blame, for the recent Reddit-driven stock market rally in companies like GameStop or AMC went to young investors, figures released Thursday by Israeli-founded trade analysis platform TipRanks found that it was Gen-Xers, aged 35-55 who increased their shares in the companies the most.

The study, which was based on 678,000 investors who linked their investment portfolios to Tipranks, found that the number of GME stockholders between the ages of 35 and 55 climbed by 215% throughout January and they now make up 45% of total investors in the stock. The number of investors aged 35 and below also grew, but by a more modest 142%, giving them control of 40% of the shares of the company which at its peak was being traded up 3,400%.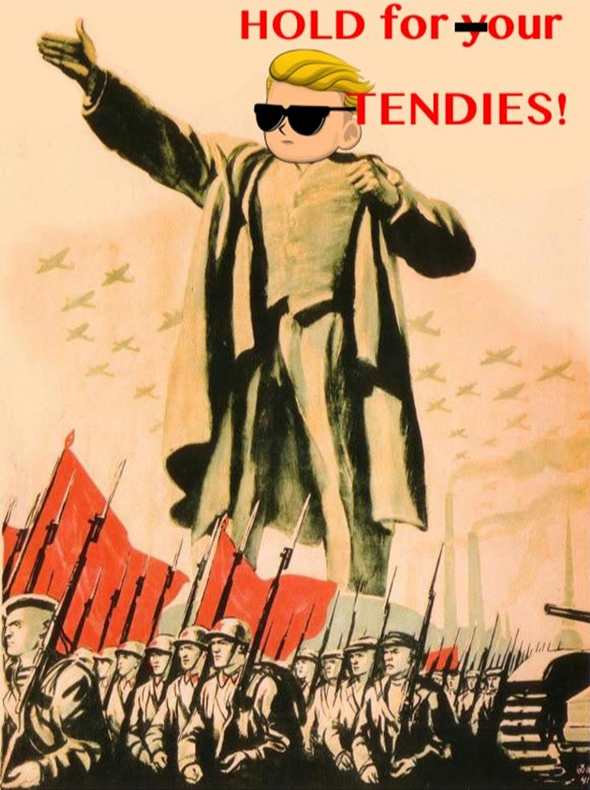 Redditors take on Wall Street. Photo: Instagram

Similarly, 52% of AMC shareholders were aged 35 to 55, with their number rising by 311% percent in January, while younger investors make up just 35% of investors in the movie theater chain whose stock price climbed by 900%.

According to Uri Gruenbaum, the CEO of TipRanks, which developed a platform that provides analysis and ranking based on textual information published on news sites, analyst reviews, corporate reports, and social media posts, the findings came as a surprise. "Our research explains to some extent the intensity of the extraordinary gains driven by money coming in not just by 'small' investors identified with platforms like Robinhood but mostly by Generation X investors," he said. "The figure is surprising because these are investors who have already experienced bubbles in the past and who are more familiar with digital tools for making investment decisions. Private investors were also joined by algorithmic trading and institutional investors who recognized the trend and rode it in both directions."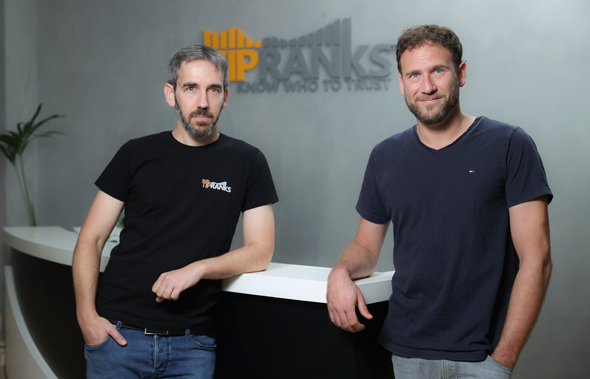 Gilad Gat (left) and Uri Gruenbaum. Photo: Alon Snir

Gruenbaum noted that people over the age of 55 were slower to join the trend, which was seen as a revolt against the Wall Street establishment. "The older people are, the more financially conservative they tend to be. These are investors who are retired or already have retirement in their sights and prefer to stick to assets with a clear dividend policy. These investors spared themselves the abrupt price drops that came later," he said.

Founded in 2012 by Gruenbaum and Gilad Gat, who serves as the company's CTO, TipRank's services are employed by a series of financial institutions including Santander, TD Ameritrade, Nasdaq Etrade, as well as nearly all the banks and investment houses in Israel. TipRanks scans stocks that are traded on stock exchanges in the U.S., Canada, and the U.K.

TipRanks boasts over 1.5 million users who consume their services directly from the company website and more than 20 million via banks around the world. The company employs 60 people in its Tel Aviv office.

Last month it was reported that TipRanks is eyeing a $250 million IPO on the Tel Aviv Stock Exchange

Singapore-based Prytek invested $12 million in TipRanks last August through a secondary purchase of stock from the company's existing investors and founders, completing a $15 million stock purchase after investing $3 million in TipRanks in 2018.

Most of the stock in the deal was acquired from angel investors and the founders, as well as from the employees. Among the well-known angels who invested in the company is Elliot Spitzer, the former District Attorney for the State of New York, who remained on as an investor.