HR Post Covid
Kryon: We make decisions through "the prism of impact"
Since not every employee has the same needs during Covid-19, Kryon divided its workforce into communities
It would be irresponsible for any company to distribute a wide array of solutions to employees without considering the needs of each individual employee. For Kryon, which develops robotic process automation software, it found what it believes is the best way to help its 140 employees.

"To make sure that we provide the personal needs of the employees, we divided the company into communities and conducted specific activities addressing the needs of each community," explained Michal Gershon-Sobol, Kryon's VP HR. According to Gershon-Sobol, it helped when employees were categorized as 'families', 'bachelors', or 'athletes', and so on.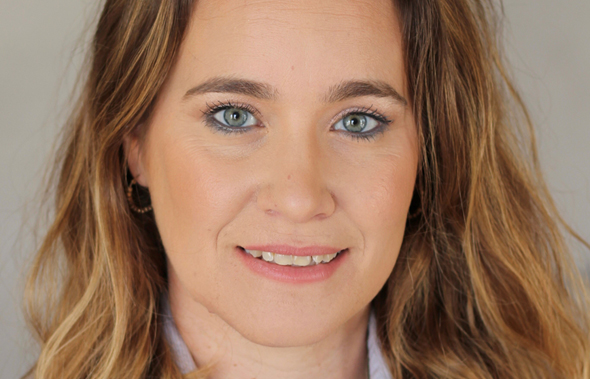 Michal Gershon-Sobol, Kyron's VP HR. Photo: Kryon.

"The new reality requires us to be more precise - make decisions through the prism of impact - impact on our ecosystem, customers, and employees."

Kryon joined CTech for its HR Post Covid series to share how breaking employees down into groups helped the company tackle the individual needs of its team.

Company Name: Kryon

HR Leader: Michal Gershon-Sobol (VP)

Field of Activity: Robot Process Automation (RPA).

RPA enables enterprises to create true virtual workforces that drive business agility and efficiency. Robotic Process Automation delivers software robots that execute business tasks on enterprise applications and is becoming an integral part of the workplace for many organizations, saving costs, time and improving both employee and customer experiences. Kryon's Full-Cycle Automation solution is amongst the most innovative in the market, providing a unique full-cycle solution that combines process discovery, RPA, and analytics.

Number of employees/locations:

Kryon has 140 employees, we have eight offices worldwide. Our headquarters are in Tel Aviv, Israel.

Professional background of HR Manager:

I started my journey in Kryon, 3and a half years ago as a VP Global HR. I have 20 years of HR leadership experience in both Israeli and global technology companies. Prior to joining Kryon, I served as an independent consultant for several international companies and prior to that, I held HR positions with Microsoft and Cellcom. I hold a Master's degree in human resources management (MHRM) from the Technion and a BA in Sociology and Anthropology from the University of Haifa.

On a scale of 1-10, how much did the coronavirus pandemic disrupt operations at the company?

2 - I am proud to say that from a business and organization point of view, the company has quickly and efficiently implemented the transition from the office to home. We quickly identified the organizational implications due to the pandemic, with the understanding that it was probably going to last for an extended period of time. We made this organizational change that helped us be more focused and operate more efficiently.

Employees' high level of dedication to both organization and customers has helped create a new and tailored work environment.

We have developed cross-company managerial routines that helped align teams across the organization. And we were also able to maintain full transparency and communication to adjust to the needs of the employees.

We manage HR activities from remote with a "special touch" due to Covid-19 restrictions.

We also adapted the capabilities of our unique product to help many companies streamline internal processes and survive during this hectic period. We helped health organizations position more effectively, for the benefit of all of us.

What interesting technological tools do you use in employee management/recruitment?

We conduct all our meetings via Zoom. We have company updates once every two weeks and weekly department/team meetings. For fast communication, we use Whatsapp and Slack.

In terms of recruitment tools, we use social media to build our brand awareness globally. We have an appealing referral program, truly believing that our employees have "The X Factor" and the pull factor to attract new employees to the organization. All the recruitment processes are done remotely.

We do use RPA (virtual workers) to help with recurring tasks. For example, we have created "Hygieia", a bot that automates the Corona Declaration of Health process in our Tel Aviv office. Each morning, employees arriving at the office have to declare their temperature and health situation, and this process is fully automated.

What positive and/or negative impact did the outbreak have on the human capital of the company?

The positive aspect: The experience of working from home has turned us all into "global employees". Communication challenges of a worldwide organization during the pandemic became more obvious. Decisions could no longer be made in the hallway. To balance this, we upgraded the communication channels and communication routines in the company.

During the process of helping each employee deal with the new reality as needed, we were exposed to the personal difficulties and challenges of employees, and the result was an increased sense of closeness.

To make sure that we provide the personal needs of the employees, we divided the company into communities (families, bachelors, athletes, etc.) and conducted specific activities addressing the needs of each community.

The new reality requires us to be more precise - make decisions through the prism of impact - impact on our ecosystem, customers, and employees.

The negative aspect: There is no real replacement for personal closeness. We really miss spending time together, having good conversations in our yard or drinking a beer on our rooftop.

What are the two major challenges you are coping with these days?
Flexibility and Preservation of High Standards: The Covid-19 period created a set of needs to cope with employees, requiring the organization to show great flexibility towards the employee. We chose to allow shifts to work across the day to lower the pressure and load. Understanding that the employee is simultaneously dealing with the family arena, the health scene, and the work scene, we were able to create a space for the employee free of everyday concerns where he can fulfill his potential and feel personal fulfillment even during this complex period. In fact, whether an employee walks through the company's physical or virtual door, he enters a dimension that is free from worries of Corona, family stress, or health concerns. We constantly try to preserve flexibility while also maintaining high work standards.

Innovation: As a high-end technology company, it was very important to maintain a high level of innovation. We created a hybrid technology Hackathon. For a whole week, our employees were focused on technological challenges that encourage "out-of-the-box thinking" and boldness. The results of this activity influenced our product roadmap and will soon our customers will reap the benefits of this.

Are you actively recruiting? If so, what is the process and where can the applicants find you?

Yes, we have open positions across the globe. You can explore employment opportunities on our website: https://www.kryonsystems.com/join-our-team

Which changes forced upon you by the circumstances will stay in place after Covid-19 is over, and which are you most eager to revert back to normal?

I believe that a hybrid work model, blending work from home and office work, will be preserved even when this period is over. This model has many advantages both in the professional aspect, the development of the company, and in terms of work-life balance.